ATMs spew cash after hack by North Koreans
By Alexander J Martin, technology reporter
The North Korean government is stealing tens of millions of dollars by hacking into banks and forcing ATMs to dispense cash to mules.
An investigation by cyber security firm Symantec has now uncovered the key component used in the financial attacks, which were first announced in a US alert in October.
Federal agencies are referring to the campaign as "FASTCash" and reported that in a single incident in 2017, hackers enabled cash to be simultaneously withdrawn from ATMs across more than 30 countries.
In another FASTCash incident this year, cash was simultaneously withdrawn from ATMs in 23 different countries – primarily believed to be based in Africa and Asia.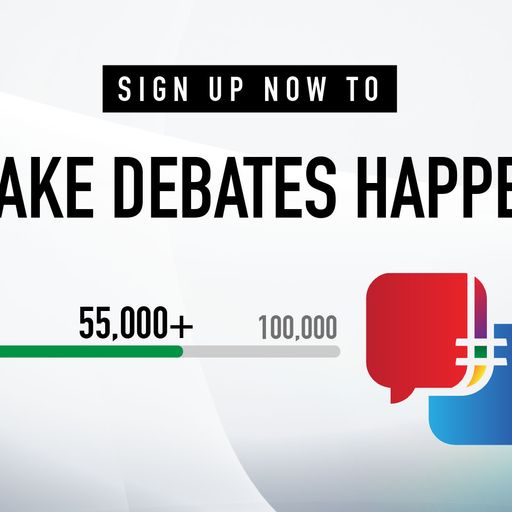 #MakeDebatesHappen
More than 57,000 people have signed our petition calling for televised debates ahead of elections – have you?
Another cyber security company, FireEye, said in October that the North Koreans have an elaborate network to launder money and are actively targeting banks across the world.
Symantec has identified how the hackers take deploy malware once inside of targeted banks' computer networks to make the ATMs dispense money by sending fraudulent approval messages when the attackers request to withdraw cash.
Sanctions against the isolated nation may also be driving an escalation in attempted cyber heists, senior intelligence analysts at FireEye said.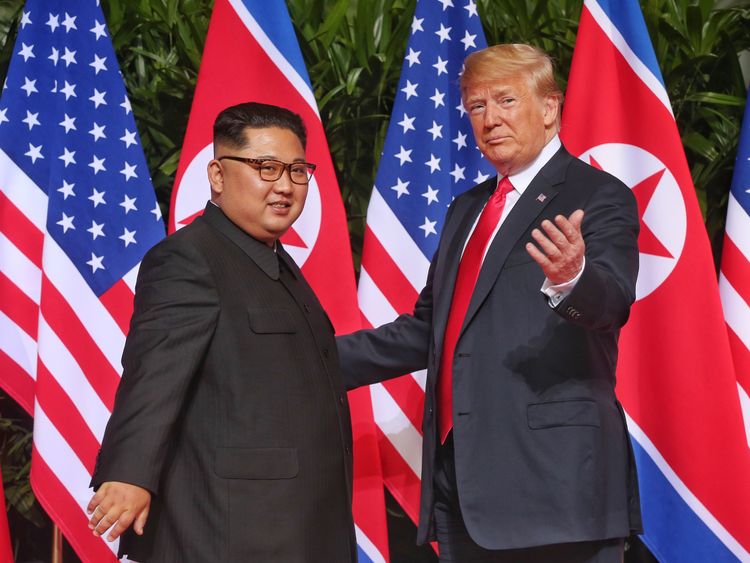 The firm was retained by the FBI to do malware analysis during the investigation into the North Korean government hacker Park Jin Hyok and has been following the activities of the so-called cyber crime Lazarus Group for a number of years.
The pace of financially motivated hacking activity from Pyongyang "probably reflects increasingly desperate efforts to steal funds to pursue state interests", the company said.
North Korea has historically manufactured drugs, counterfeit currency and engaged in smuggling to keep its economy afloat, and cyber security firms consider the hacking as a similar form of activity.
More from North Korea
North Korea rejects sexual abuse report and calls alleged victims 'human scum'

North Korea threatens to restart nuclear weapons programme

North Korea prepares for inspectors to visit nuclear test site

Pope Francis willing to meet Kim Jong Un in North Korea, Vatican official says

Russia drawing up plans for Vladimir Putin and Kim Jong Un to talk

North Korean hackers actively targeting global banks, security experts warn
As the regime's intelligence apparatus is familiar with money laundering networks in South East Asia, financial institutions there are among the first targeted.
North Korea's government is currently the only regime prepared to put considerable resources into cyber operations that will supplement its national budget.
The curious case of the electric carving knife
The Black + Decker ComfortGrip 9-inch electric knife.
Black + Decker
Electric knives are cheesy antiques, right? You have to plug them in, they're noisy, and seem ridiculous when compared to a traditional knife, especially if you own a quality tool that you keep sharp. They have an old-school vibe, but not good old-school. More like: an unnecessary gadget that Mad Men-type ad execs would hawk.
But a good electric knife can do one thing really well: it will cut roast meat cleanly, leaving a tidy little strip of skin on top of each slice. In other words—they are silly, but if you're ever going to use one, it's Thanksgiving and other occasions like it. The moments when you want things to be pretty.
Last year, staffers at Cook's Illustrated magazine—the magazine of the well-respected America's Test Kitchen—tried out four electric knives. The results surprised the publication's editor-in-chief.
"I was super skeptical when they started that testing," says Dan Souza, editor of Cook's Illustrated. "It's just kind of this relic from the 50s and 60s." One problem is the noise; they can be "as loud as a lawnmower."
"I would say that they're not taken especially seriously," he adds.
But one model stood out for them: the Black + Decker ComfortGrip 9-inch electric knife, which is $20. An electric knife has two side-by-side blades that move back and forth quickly, meaning that you don't need to saw manually—you just push down. It looks like a power tool you'd find in a wood shop, not a kitchen cabinet.
"You can get a very clean cut that way," he says. "That winning one did do a really nice job of keeping a perfect little strip of crispy skin on every single slice."
To get the most out of an electric knife, first separate the chunks of breast meat from the cooked bird—a task for which Souza recommends just using a regular chef's knife. Then, place meat on a cutting board, skin up, and use the electric knife to cut it across the grain.
The knife breaks down into multiple pieces.
Black + Decker
"And that's really where I think the electric knife excels, with no tearing of the skin, and really, really clean slices," Souza says. The tool would also come in handy with a cooked piece of roast beef, or pork roast.
A good one can help people out who don't frequently cook, or carve, a turkey. "It does solve a potentially pretty big problem for home cooks," Souza says. "And there's the added pressure of you're wanting it to be this gorgeous thing on Thanksgiving."
David Bruno, a chef and associate professor at the Culinary Institute of America, agrees that an electric knife can come in handy when slicing a bird. "For someone who may have a drawer full of knives, what I generally find—unless they're really a knife aficionado—most of those knives are really dull," he says. A dull knife will rip the skin, but in this context, the electric knife could produce nice, tidy slices.
"In general, we don't use a lot of them," he adds. But they do have a niche. "People that are making food to display for competing, that really need an accurate slice, have been known to use these knives before." Some competitive barbecue cookers use them to cut their meats—but it's a controversial topic that has spawned countless arguments.
Of course, you don't need one. "I still really believe that if you have a super sharp knife, and you take really great care of it, you can absolutely carve a turkey with great success," Souza says.
Not sold on the idea of an electric knife? That's fine. The test kitchen at Saveur—one of Popular Science's sister publications—rounded up some blades to consider for your kitchen. You don't even need to plug them in. One of the knives on their list is a carver that's only $7. Want more choices? At the higher end is this $340 tool from Town Cutler, and in the middle is a $140 option. Bon appetit.