Brexit: Flights 'at risk' under no-deal, government warns
A no-deal Brexit could cause disruption to air travel between the UK and European Union countries, the government warned on Monday.
This worst-case scenario is set out in the latest batch of documents outlining what what would happen to key industries if no agreement is reached.
Bus and coach services to EU countries could also be suspended in the event of no deal.
The government wants the EU and UK to accept each other's aviation standards.
However, the EU has not yet done so and will stop recognising UK safety standards if there is a hard Brexit.
"If the UK leaves the EU in March 2019 with no agreement in place, UK and EU licensed airlines would lose the automatic right to operate air services between the UK and the EU without seeking advance permission," the government said.
Disruption 'not in EU's interests'
The UK "would envisage" allowing EU airlines to continue flying and "we would expect EU countries to reciprocate in turn", according to the document.
It added: "It would not be in the interest of any EU country or the UK to restrict the choice of destinations that could be served, though if such permissions are not granted, there could be disruption to some flights."
Pet travel warning in no-deal Brexit plan
What do the government's Brexit "no-deal" papers reveal?
Brexit: What would a 'no deal' look like?
The warning does not necessarily mean that flights would be grounded the day after Brexit.
According to Airlines UK, which represents 13 UK-registered carriers, the European Commission has said it would put in place a "bare bones" aviation agreement with the UK to keep planes flying and to cover safety issues.
Tim Alderslade, the trade body's chief executive, said airlines expected the EU and UK to reach a new agreement on aviation.
"Whilst we don't support a no-deal Brexit, we welcome that both the UK and the EU are proposing in this event a minimum agreement that would cover flight and safety requirements for the benefit of both passenger and cargo services," he said.
ADS Group, which represents the UK's aerospace, defence, security and space sectors, has called for Britain to remain a member of the European Aviation Safety Agency (EASA).
It said talks should be held between the Civil Aviation Authority and the EASA to address the complex issues involved and ensure flights are not disrupted.
Analysis: Chris Morris, BBC Reality Check correspondent
The no deal notices the government published this afternoon will make uncomfortable reading for many businesses and consumers, but also for the government.
In dry, technical language they make clear that many aspects of day-to-day life could be affected significantly if the UK leaves the EU with no deal at all, including air and coach travel (which could in theory come to a temporary halt) food labelling, driving in Europe for business or pleasure, and taking your pet across the Channel.
The government argues that these warnings represent contingency planning for a worst case scenario, but until they can guarantee that a deal will be done, preparations will have to be made.
And with time running out, people will have to start acting on some of the advice as soon as November. The prospect of a no deal Brexit is beginning to loom large.
Flights between the UK and 17 non-EU countries, such as the US, Canada, Switzerland and Iceland, operate due to the UK being an EU member.
The guidance states that "replacement arrangements will be in place before exit day".
The UK has already reached agreements with some of these countries and is "confident the remaining agreements will be agreed well in advance of the UK leaving the EU", the government said.
A separate government document warned that UK passengers may have to undergo extra security screening when changing flights in the EU after Brexit.
Neither passengers nor their luggage are usually rescanned when connecting at other EU airports after flying from the UK.
However, new advice states that could change if the EU failed to recognise the UK's aviation security standards after Brexit.
Jamal Khashoggi's death exposes Saudi regime
Jamal Khashoggi was a gracious, polite and gentle man to meet.
Not the type to risk a fight with a bunch of goons behind closed doors in a consulate, or anywhere else for that matter.
For those who met and knew him, the latest storyline out of Riyadh is preposterous.
It also contradicts the shrill Saudi denials of the past two weeks that anything untoward happened in the consulate, leaving the credibility of the Saudi government in shreds.
The most likely explanation must remain Mr Khashoggi's killing was ordered by Crown Prince Mohammed Bin Salman.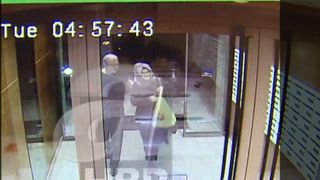 Second most likely is an interrogation, intimidation or rendition operation, authorised or not by the prince, that went badly wrong.
If that was the case it is unthinkable the Crown Prince did not know what happened. He is after all Crown Prince and defence minister: intelligence agencies answer to him. He would have been told.
So he was either complicit in the killing and ordered it.
Or it was a botched operation which he soon learned about.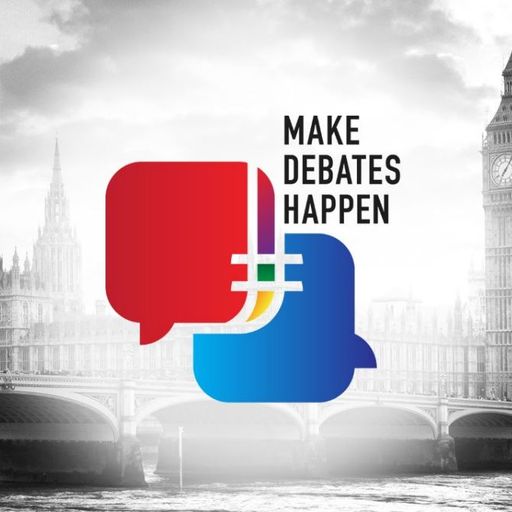 Sign here to force leaders to debate on TV
Thousands have signed our petition for an Independent Leaders' Commission to organise election debates – have you?
If that was the case, inexplicably he waited two and a half weeks before letting the world know.
Two and a half weeks of damaging diplomatic fallout.
In that time his government, and supporters in the media angrily denied claims the writer died in the consulate. Claims they now say are true. The fortnight damaged both Saudi credibility and relations with allies.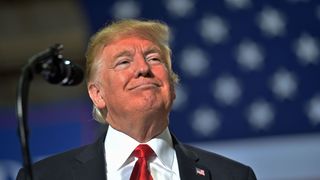 That would make him incompetent.
So either a rash impetuous ruler who dispatches assassins to kill journalists or an inept one. Neither are what America or Britain seek as a partner in this crucial region.
Critics say this is the price America pays for giving the young prince free rein.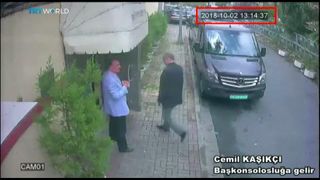 Mr Trump's amoral foreign policy has led to an immoral one as the administration scrambles to give cover to its ally. A rogue ally that has caused considerable damage but is now too important to lose.
In his short time in office, MBS has presented himself as a twenty first century form of enlightened despot.
More from World
Jamal Khashoggi: Turkey 'won't allow cover-up' of journalist's death

Suicide bomber kills 15 at Afghanistan election polling station

More than 60 foetuses in cardboard boxes and freezers found in US funeral home

Police struggle to identify badly dismembered victims of India train crash

Riot police clash with migrants desperate to reach US

Mega Millions jackpot hits record-breaking $1.6bn after no one wins $1bn
An absolute ruler but one who wants to use his authoritarian power to reform and modernise his country.
That image may well have died with Jamal Khashoggi at considerable cost to his country and support from the west.