Children's personal online details being collected from birth
By Emma Birchley, Sky News correspondent
Vast volumes of personal data are being collected about children from social media, public services and even toys with the potential to have an impact on their futures, according to a new report.
The research called "Who Knows What About Me" by the Office of the Children's Commissioner for England has revealed that individuals' digital footprints begin forming sometimes even before birth with online posts by parents.
Now there are calls for greater transparency about what is being collected and how it is being used.
The report's author Simone Vibert said: "More and more information is collected about all of us as we navigate today's digital world. But the difference for children is that their data footprints extend from birth, documenting their earliest experiences both good and bad."
"We think there should be a statutory duty of care governing relationships between social media companies and their users so we are working with lawyers to draft up what this would look like."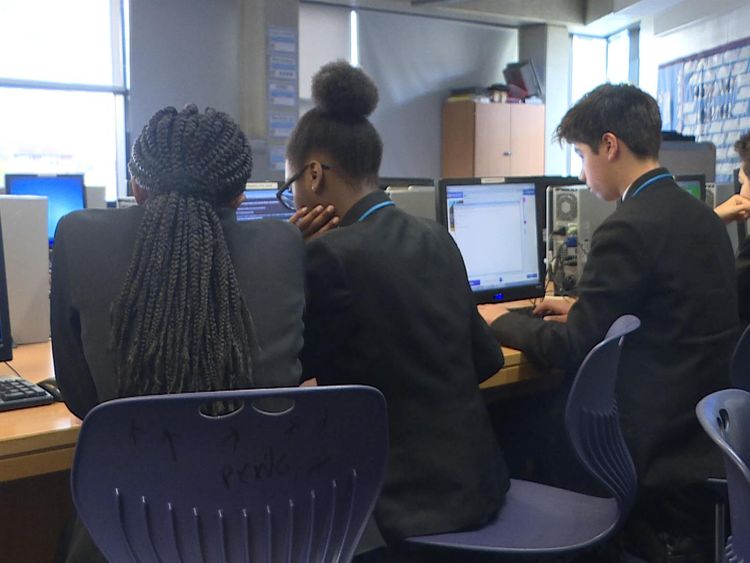 Children are taught about online safety from the moment they start school but the report calls for teachers to do more.
Judith Blunden, Vice Principal of Petchey Academy in east London said she welcomes a spotlight being cast on the issue.
"Many of our children are really at home online," she said.
"That doesn't necessarily mean that they are vigilant and safe online so schools need to work hard through the curriculum and their lessons to make sure they can use the internet quickly and effectively… but also safely and with due regard to their privacy."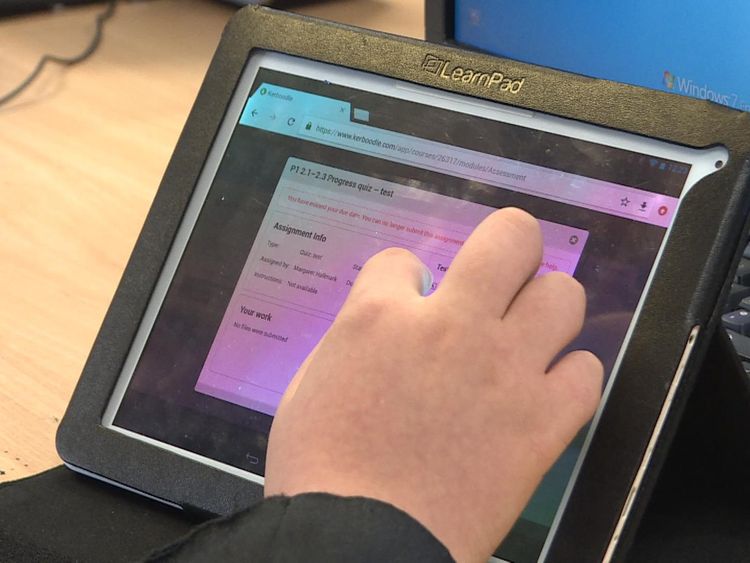 Personal information is even needed for many apps to help with schoolwork.
There is concern that once the children have grown up they will be at increased risk of identity theft and fraud and that sensitive information could even have a negative impact on decisions being made about their lives, such as whether they get a job, insurance or credit.
It is something the 13-year-olds at the Petchey Academy are already aware of.
Ben Smith said: "I might want to use an app, and not like that it's collecting data from me but not see any alternative."
And Saima Kulsum spoke of her concern that one bad decision documented online as a child could end up impacting on her future prospects.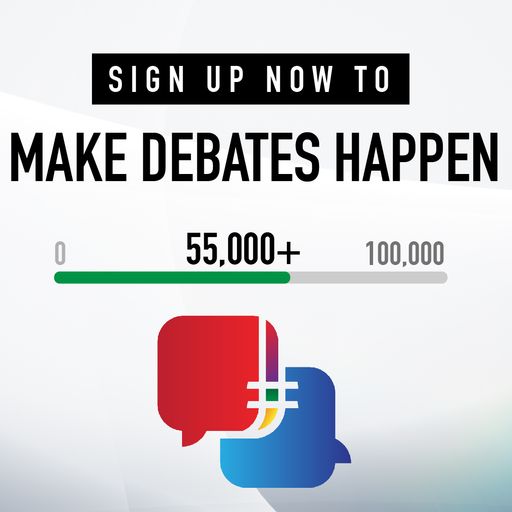 #MakeDebatesHappen
More than 50,000 people have signed our petition calling for televised leaders' debates before elections – have you?
The report calculates that by the age of 18 many young people will have posted online 70,000 times.
In a statement, a spokesperson for The Department for Digital, Culture, Media and Sport said: "We are determined to make Britain the safest place to be online and parents need to have confidence their children are protected.
"We are working with industry to improve the security and design of consumer internet-connected devices and have published guidance for manufacturers.
"Our strengthened data protection laws are now fit for the digital age and organisations who fail to protect people's personal data could face fines of up to 4% of their global turnover."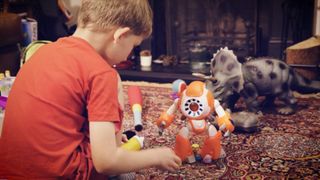 In response to the report, the British Toy and Hobby Association said its members were committed to data protection and child safety.
More from Science & Tech
Ron Howard: Colonising Mars? That's just the beginning

Facebook delays roll-out of UK political advertiser checks

Samsung unveils foldable smartphone with flexible display

Scientists dispute 'alien spacecraft' suggestions

Boeing warns airlines about equipment failure after Indonesia crash

NASA probe gets closer to the sun than any spacecraft in history
"Whilst it is estimated that only 1-2% of the UK toy industry consists of connected toys, the BTHA's members limit the amount of personal data collected, using closed loop systems where possible.
"When data is collected, this is done to enhance the play experience, for example remembering the level of the game the child has reached and is collected lawfully and safely."
The curious case of the electric carving knife
The Black + Decker ComfortGrip 9-inch electric knife.
Black + Decker
Electric knives are cheesy antiques, right? You have to plug them in, they're noisy, and seem ridiculous when compared to a traditional knife, especially if you own a quality tool that you keep sharp. They have an old-school vibe, but not good old-school. More like: an unnecessary gadget that Mad Men-type ad execs would hawk.
But a good electric knife can do one thing really well: it will cut roast meat cleanly, leaving a tidy little strip of skin on top of each slice. In other words—they are silly, but if you're ever going to use one, it's Thanksgiving and other occasions like it. The moments when you want things to be pretty.
Last year, staffers at Cook's Illustrated magazine—the magazine of the well-respected America's Test Kitchen—tried out four electric knives. The results surprised the publication's editor-in-chief.
"I was super skeptical when they started that testing," says Dan Souza, editor of Cook's Illustrated. "It's just kind of this relic from the 50s and 60s." One problem is the noise; they can be "as loud as a lawnmower."
"I would say that they're not taken especially seriously," he adds.
But one model stood out for them: the Black + Decker ComfortGrip 9-inch electric knife, which is $20. An electric knife has two side-by-side blades that move back and forth quickly, meaning that you don't need to saw manually—you just push down. It looks like a power tool you'd find in a wood shop, not a kitchen cabinet.
"You can get a very clean cut that way," he says. "That winning one did do a really nice job of keeping a perfect little strip of crispy skin on every single slice."
To get the most out of an electric knife, first separate the chunks of breast meat from the cooked bird—a task for which Souza recommends just using a regular chef's knife. Then, place meat on a cutting board, skin up, and use the electric knife to cut it across the grain.
The knife breaks down into multiple pieces.
Black + Decker
"And that's really where I think the electric knife excels, with no tearing of the skin, and really, really clean slices," Souza says. The tool would also come in handy with a cooked piece of roast beef, or pork roast.
A good one can help people out who don't frequently cook, or carve, a turkey. "It does solve a potentially pretty big problem for home cooks," Souza says. "And there's the added pressure of you're wanting it to be this gorgeous thing on Thanksgiving."
David Bruno, a chef and associate professor at the Culinary Institute of America, agrees that an electric knife can come in handy when slicing a bird. "For someone who may have a drawer full of knives, what I generally find—unless they're really a knife aficionado—most of those knives are really dull," he says. A dull knife will rip the skin, but in this context, the electric knife could produce nice, tidy slices.
"In general, we don't use a lot of them," he adds. But they do have a niche. "People that are making food to display for competing, that really need an accurate slice, have been known to use these knives before." Some competitive barbecue cookers use them to cut their meats—but it's a controversial topic that has spawned countless arguments.
Of course, you don't need one. "I still really believe that if you have a super sharp knife, and you take really great care of it, you can absolutely carve a turkey with great success," Souza says.
Not sold on the idea of an electric knife? That's fine. The test kitchen at Saveur—one of Popular Science's sister publications—rounded up some blades to consider for your kitchen. You don't even need to plug them in. One of the knives on their list is a carver that's only $7. Want more choices? At the higher end is this $340 tool from Town Cutler, and in the middle is a $140 option. Bon appetit.