Computer help fraudsters steal £21m from UK victims
More than £21m has been stolen from over 22,000 people in the UK by fraudsters offering fake help with computer issues, according to new figures.
Action Fraud, the specialist nationwide reporting point for cyber crime run by City of London police, has launched a campaign to educate people about Computer Software Service fraud.
It can start with either a phone call, an email or a pop-up message appearing on your computer, telling you there's something wrong with it or with your internet connection, and claiming that it needs to be fixed.
The scammers will then demand payment to fix the issue, or they will trick victims into installing software on their computer which could allow the criminals to access personal and financial details.
Action Fraud stated it received 22,609 reports of Computer Software Service fraud with a total of £21,365,360 being lost over the last financial year.
According to the National Fraud Intelligence Bureau, men and women are equally susceptible to being targeted by the fraudsters, and victims are on average 63 years old.
The bureau's figures show that people living in London and Bristol are most likely to fall victim too.
Fraud became the most common type of crime in England and Wales in 2016 because of the increasing profits to be made through cyber fraud and computer misuse.
Protection advice from Action Fraud and City of London Police will be issued on their social media channels to help people learn how to protect themselves.
The forces are also encouraging businesses to warn customers that they will never be contacted in that way if any issues are detected.
City of London Police's Lara Xenoudakis said: "These fraudsters prey on vulnerable victims, doing everything they can to convince them there is something wrong with their computer.
"They use this as a way to gain immediate and in some cases multiple payments from the victim.
"During this campaign week, we are asking people to do everything they can to protect themselves from this type of fraud and stop fraudsters from thinking that this is an easy way to make money from unsuspecting victims."
More from Science & Tech
AI soldiers: Army trials battlefield scanning technology

White House 'preparing to investigate Facebook and Google'

Japanese space agency launches hopping probes to land on asteroid

Octopuses get very friendly when they're on MDMA, study reveals

NASA balloon mission examines electric blue clouds

Cody Wilson, 3D gun printing pioneer, charged with alleged sexual assault on teenage girl
Other officers are also contributing to the campaign.
WE CAN ALL LEND A HAND ?? TO STOP FRAUD!
Fraudsters want to get into the homes /lives of people in our communities.
Start by telling just 2 friends & family. #Tell2#HangUp on fraud and consider a call blocking device. pic.twitter.com/u9q10LDr8d

— Tony Murray – National Protect Officer (@CityPoliceTell2) September 21, 2018
City of London Police's protect officer Tony Murray has recorded a comedic video to inform people about fraud and is offering to spend the night in a "haunted" cell if his tweet receives 200 retweets.
Fake news enquiry targeted by 'sophisticated' campaign
By Rowland Manthorpe, technology correspondent
Members of the parliamentary enquiry into fake news have been targeted by an anonymous group which may have spent £250,000 spreading pro-Brexit messages on Facebook.
Damian Collins and Paul Farrelly were among the MPs whose constituents were targeted by the campaign to "chuck Chequers", which is estimated to have reached between 10 and 11 million people on Facebook.
The campaign was run by a site calling itself "Mainstream Network", an apparently legitimate news website, running pro-Brexit articles on business and politics.
Its Facebook adverts urged voters to email their MP asking them to "chuck Chequers". Once the user clicked on the ad, it generated a pre-addressed email to the MP.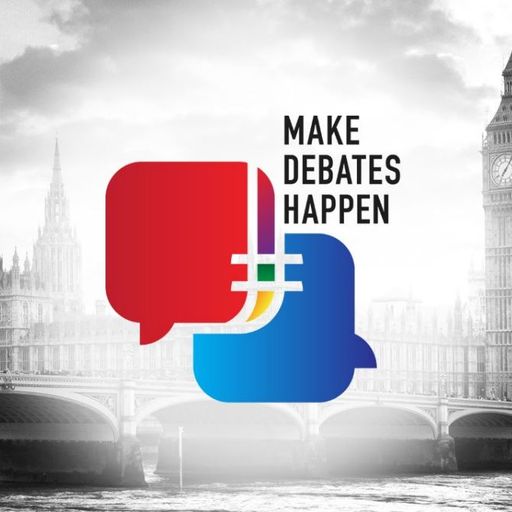 Sign to force leaders to debate on TV
More than 40,000 people have signed our petition – have you?
Mainstream Network has no named organisation, UK address, group or individuals connected with it, and this information cannot be found.
Mr Collins chairs the digital, culture, media and sport (DCMS) committee, which released details of the campaign.
He said: "Here we have an example of a clearly sophisticated organisation spending lots of money on a political campaign, and we have absolutely no idea who is behind it.
Mike Harris, chief executive of 89up, the digital agency which passed details of the campaign to the DCMS committee, said: "We looked at the WordPress code, we looked at the digital fingerprint.
"They have done a very very thorough job of hiding."
Facebook will have the names attached to the credit cards used to pay for adverts. The social media firm confirmed that it would respond to requests from law enforcement agencies or the Electoral Commission.
In addition to campaigns, Mainstream Network also promoted its own content. Its 20 most popular articles have had more than 140,000 social media engagements, with the vast majority coming on Facebook. Given its lack of natural appeal, this suggests it has spent significant money to promote its news items.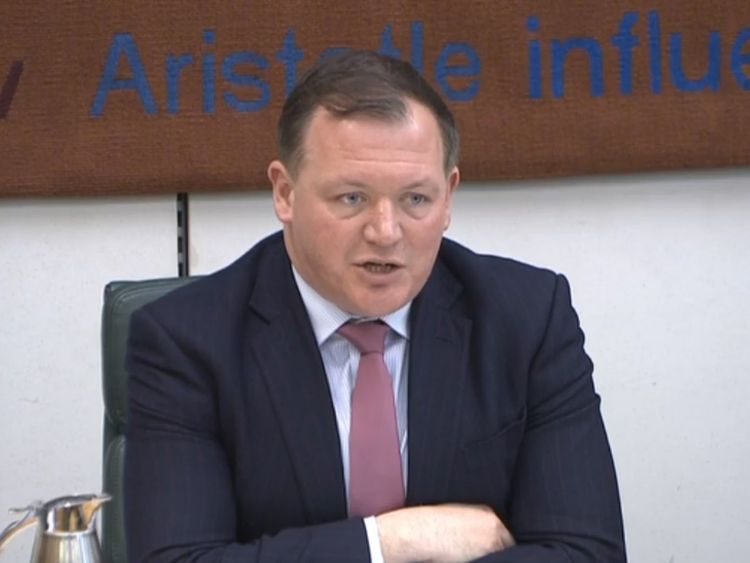 Since Mainstream Network first appeared on 15 February, 89up estimates that it could have spent as much as £257,000 on Facebook ads – a rough guess based on a cost of 75p per Facebook share.
By contrast, UKIP has declared just £114,000 since the beginning of 2018.
On Tuesday, Facebook announced new requirements obliging political advertisers to confirm their identity and location, and to disclose who is paying for ads. These will come into force from 7 November.
"We know we can't prevent election interference alone and offering more ad transparency allows journalists, researchers and other interested parties to raise important questions," the firm said in a statement.
Mr Harris said that as soon as Facebook's new requirements were announced, Mainstream Network took down its 70 ads on Facebook.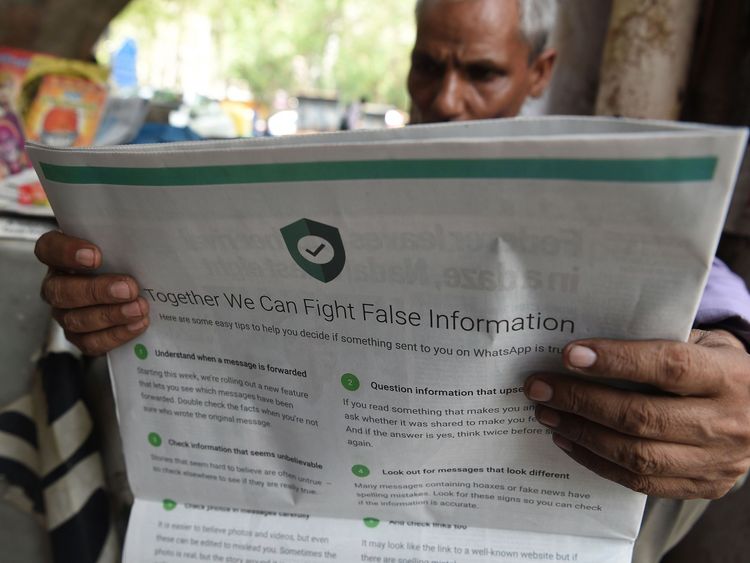 Other MPs targeted by the campaign included Labour's Gloria de Piero and the Conservatives' Rebecca Pow, Alex Burghardt and Bob Neill, all of whom voted to remain in the European Union. However, Mr Harris believes the campaign was potentially far more widespread.
"This is part of a sophisticated advertising campaign, with pages setup to target users in every key constituency in the UK, with bespoke localised messaging; encouraging users to lobby their respective MPs," 89up said in its submission to the committee.
Rob Leathern, director of product management at Facebook, said: "On 7 November, all advertisers will have new requirements before they can place political ads in the UK, including Mainstream Network.
"These advertisers will need to confirm their identity and location through an authorisations process and accurately represent the organisation or person paying for the ad in a disclaimer.
More from Facebook
Nick Clegg will not be silenced on Brexit despite new Facebook role

Facebook: Hackers accessed names and contact details of nearly 30 million users

Facebook's UK tax bill has tripled to £15.7m after bumper year

Facebook denies claim that Instagram is 'open market' for drug dealers

Facebook needs more people to tackle hate speech

Facebook to hire human rights director following Rohingya abuses
"These steps must happen or the advertiser will be prevented from running ads related to politics on Facebook.
"We know we can't prevent election interference alone and offering more ad transparency allows journalists, researchers and other interested parties to raise important questions."