Dallas officer fired for killing innocent man in his own apartment
A Dallas police officer who fatally shot a black man inside his own flat, saying she confused it for her own home, has been fired.
Amber Guyger "engaged in adverse conduct when she was arrested for manslaughter", police said in a press release on Monday.
Botham Shem Jean died on 6 September, after Ms Guyger entered his home in the building where they both lived.
Ms Guyger, 30, is currently out on bail, pending a criminal trial.
Officer charged over 'wrong flat' killing
Police 'trying to smear' shooting victim
Dallas Police Chief U Renee Hall terminated her employment during a hearing on Monday, police said, adding that she has the right to appeal.
She had been on administrative leave, as activists called for her immediate firing.
Skip Twitter post by @DallasPD
pic.twitter.com/Bvt4ixHGsl

— Dallas Police Dept (@DallasPD) September 24, 2018
Report
End of Twitter post by @DallasPD
Court records show Ms Guyger had just finished a 15-hour shift when she parked in the wrong garage before making what was apparently a tragic error.
Ms Guyger entered the apartment after finding the door ajar, and saw Mr Jean, 26, in the darkness as a "large silhouette", according to the arrest warrant affidavit.
She said she gave verbal commands that he ignored, so she fired her weapon.
The arrest warrant affidavit, written by the Texas Rangers, differs slightly from the search warrant affidavit by Dallas police, local media report.
The search warrant statement says Mr Jean "confronted the officer at the door".
Neither document specifically states how close Ms Guyger was to Mr Jean when she shot him.
Police have been criticised for not immediately identifying the officer that killed Mr Jean, whom the mayor called a "model citizen".
After revealing that they had found marijuana at his home, a lawyer for his family accused the police force of trying to "smear" his reputation.
Mr Jean grew up on the Caribbean island of St Lucia and went on to work for the professional services giant PricewaterhouseCoopers.
Jamal Khashoggi's death exposes Saudi regime
Jamal Khashoggi was a gracious, polite and gentle man to meet.
Not the type to risk a fight with a bunch of goons behind closed doors in a consulate, or anywhere else for that matter.
For those who met and knew him, the latest storyline out of Riyadh is preposterous.
It also contradicts the shrill Saudi denials of the past two weeks that anything untoward happened in the consulate, leaving the credibility of the Saudi government in shreds.
The most likely explanation must remain Mr Khashoggi's killing was ordered by Crown Prince Mohammed Bin Salman.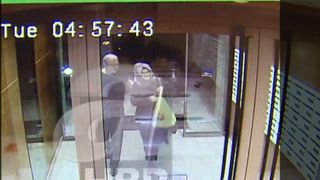 Second most likely is an interrogation, intimidation or rendition operation, authorised or not by the prince, that went badly wrong.
If that was the case it is unthinkable the Crown Prince did not know what happened. He is after all Crown Prince and defence minister: intelligence agencies answer to him. He would have been told.
So he was either complicit in the killing and ordered it.
Or it was a botched operation which he soon learned about.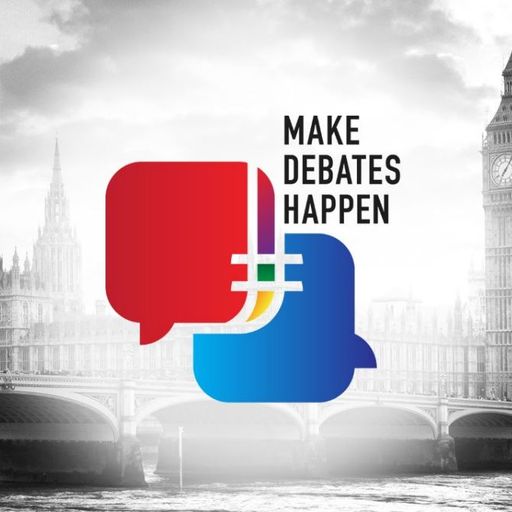 Sign here to force leaders to debate on TV
Thousands have signed our petition for an Independent Leaders' Commission to organise election debates – have you?
If that was the case, inexplicably he waited two and a half weeks before letting the world know.
Two and a half weeks of damaging diplomatic fallout.
In that time his government, and supporters in the media angrily denied claims the writer died in the consulate. Claims they now say are true. The fortnight damaged both Saudi credibility and relations with allies.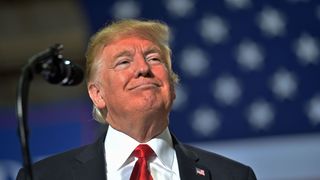 That would make him incompetent.
So either a rash impetuous ruler who dispatches assassins to kill journalists or an inept one. Neither are what America or Britain seek as a partner in this crucial region.
Critics say this is the price America pays for giving the young prince free rein.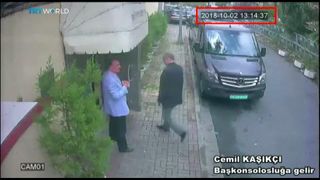 Mr Trump's amoral foreign policy has led to an immoral one as the administration scrambles to give cover to its ally. A rogue ally that has caused considerable damage but is now too important to lose.
In his short time in office, MBS has presented himself as a twenty first century form of enlightened despot.
More from World
Jamal Khashoggi: Turkey 'won't allow cover-up' of journalist's death

Suicide bomber kills 15 at Afghanistan election polling station

More than 60 foetuses in cardboard boxes and freezers found in US funeral home

Police struggle to identify badly dismembered victims of India train crash

Riot police clash with migrants desperate to reach US

Mega Millions jackpot hits record-breaking $1.6bn after no one wins $1bn
An absolute ruler but one who wants to use his authoritarian power to reform and modernise his country.
That image may well have died with Jamal Khashoggi at considerable cost to his country and support from the west.