Disney plans new Star Wars prequel series
Walt Disney has announced that a new Star Wars prequel series is on its way.
Disney Chief Executive Bob Iger said that the live action series will be a prequel to the 2016 movie Rogue One: A Star Wars and will star Diego Luna. The series will start production in 2019.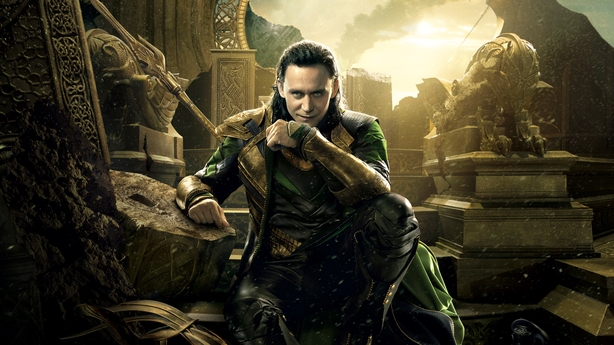 Iger also said Disney is developing a new series based around Marvel comic book villain Loki, starring British actor Tom Hiddleston.
Disney said last year that it plans to launch its own streaming service in 2019 and would pull its first-run movies from Netflix to put them on a Disney-branded service.
More television news here.
Cheryl addresses 'abuse' over X Factor performance
By Lucia Binding, news reporter
Cheryl has spoken out after receiving "relentless abuse" for her performance on Sunday night's The X Factor.
The 35-year-old singer, who used to be a judge on the ITV show, sang her new single Love Made Me Do It during the results programme.
Her performance included an energetic dance routine which saw her licking her hand while wearing a black bodysuit with over-the-knee boots.
Media Ofcom said on Monday it had received 15 complaints "objecting to sexual tone and clothing in Cheryl's routine".
After reading negative comments about her performance, Cheryl posted a long statement on Twitter.
It read: "I wanted to start by saying thank you all so much for your lovely comments and support for my performance on Sunday. You may not have read about them but I definitely saw and felt them!
Hey… 🥰 pic.twitter.com/D6izQ3NBTT

— Cheryl (@CherylOfficial) November 20, 2018
"Having spent 16 years in the public eye I have always been accepting of people's opinions. Me personally, my music and performances are never going to be for everyone. And that's OK."
"I let a lot of things lie but the sheer level of unbalanced negativity towards me in the tabloid press these past few days has been frankly shocking and I need to address it".
She continued: "This level of relentless abuse should not be tolerated in any walk of life. From my appearance, my body size and shape to my performance and even dragging innocent people into this like they did to Nile Rodgers simply for a clickbait headline is totally uncalled for. It also gives the trolls a bigger voice and platform.
"What's even more surprising to me is that some of these people are the first to write that we should be being more socially aware and conscious of online bullying and mental health awareness. Is this any different?"
Cheryl ended the post by thanking fans for "being strong minded enough to not be influenced by the negativity", adding: "PS… I did watch my performance back and I LOVED IT!"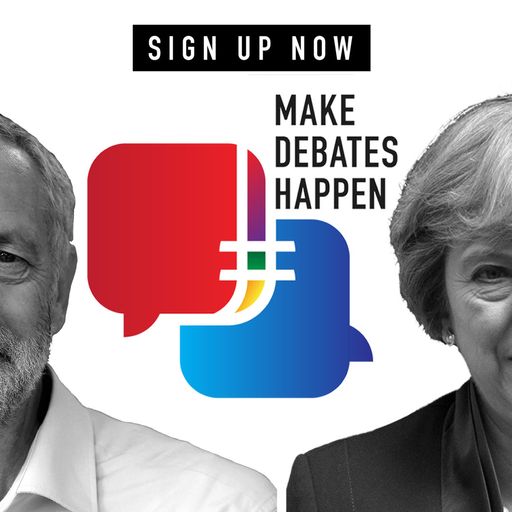 Force leaders to debate on TV
Have you signed our petition?
Following Sunday night's show, Chic star Nile Rogers dismissed suggestions he had "snubbed" Cheryl by not standing after her performance.
The 66-year-old, who has been filling in for The X Factor judge Robbie Williams, tweeted two photographs from the show with an explanation which said he would "never snub anybody".
More from Ents & Arts
Unseen Lady Gaga pics highlight body dysmorphia

Ed Sheeran stops show to help fan propose to girlfriend at London gig

Rapper Tekashi 6ix9ine facing minimum 32 years over racketeering and firearms charges

Snoop Dogg thanks himself as he gets star on Hollywood Walk Of Fame

Gaz Coombes cancels gigs and shares X-ray of broken leg after being 'Bruce Lee'd' by teenage daughter

Ronald Colman and Albert Trott among those denied a blue plaque by English Heritage
So I get to the lounge, open my powerbook and it says: @Xfactor fans are "convinced" that I snubbed Cheryl. With this pic on left as proof. Pic on right was me before I just happened to sit down. I'd never snub ANYBODY. It's not my nature. Really folks? This is what we've come to pic.twitter.com/2Soi1Qt473

— Nile Rodgers (@nilerodgers) November 19, 2018
Cheryl last appeared as a judge on the 2015 series of the The X factor and appeared in last year's show alongside head judge Simon Cowell during the judges' houses stage.
The singer, who has a son named Bear with ex-partner Liam Payne, will take on the role of dance captain on BBC One's new Saturday night show, The Greatest Dancer, which is due to air next year.