EastEnders star 'surprised' by reaction to rape story
EastEnders actress Louisa Lytton has said she has been "surprised" by the public reaction to her character Ruby Allen's harrowing rape storyline.
On Tuesday's (October 9) episode of the soap, Ruby confided in her friend Stacey Fowler (Lacey Turner) that she had been sexually assaulted after a night out.
Ruby told Stacey that newcomer Matt had taken advantage of her when she passed out drunk after a party.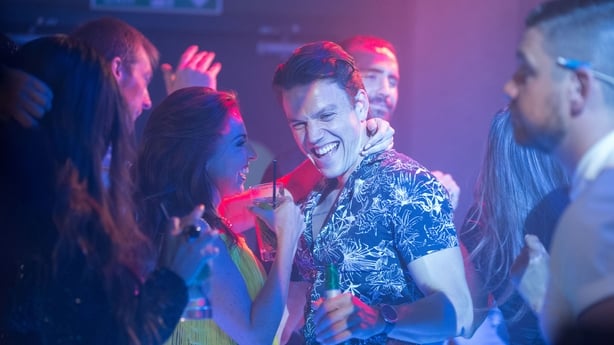 Lytton appeared on ITV's Lorraine on Wednesday to talk about the reaction to the storyline, saying: "[It's been] a great reaction. I was quite surprised.
"I've had loads of people contact me directly on social media just saying, 'This is the closure I've needed for so long, this incident happened to me 10 years ago, I questioned whether it was rape or not this episode has confirmed to me that in fact it was.'
"I was surprised myself actually just how quickly that reaction has happened and that's the whole point of this storyline to hopefully open that conversation for men and women and hopefully educate. It is important that it's done right."
The soap star added that she feels "grateful" to have been trusted with the storyline.
"I was so grateful to be trusted with such an important storyline," she said.
"We're telling one story. But we have a responsibility to do this justice because there will be millions of viewers watching who will need this as support or confirmation."
'It is never the victim or survivor's fault.'#EastEnders' @louisalytton is joined by Katie Russell from Rape Crisis UK to discuss the issue of consent which is at the centre of Ruby's rape storyline. #Lorraine
For more info and support: https://t.co/wcauCHrwxj pic.twitter.com/QQXEbRHWyK

— Lorraine (@lorraine) October 11, 2018
Katie Russell, from Rape Crisis, who worked with the soap on the storyline, said: "We really welcome drama, especially ones as popular as EastEnders, that reach so many people and such a diverse audience, tackling topics like this.
"It'll be evident as the story unfolds that we still have a lot of public education and awareness raising to do when it comes to the issue of consent."
Roberts 'proud' to use star power to launch projects
Julia Roberts has opened up about using her star power to get projects off the ground and says she takes joy in being able to get projects over the hump.
The 50-year-old actress, who has her first leading role on television in the new Amazon Prime series Homecoming, said: "There's something that makes me really joyful when I believe in something and I love it so much, if it is in a place of not being able to get over that hump to go, that if I can push that.
"It makes me feel really proud, because if I want to do it, it has to get to that next level."
"I think in terms of my pride, my proudest, happiest moment of feeling that way was doing a play on Broadway a number of years ago.
"When I was a young person my dad took me to the theatre all the time, and I thought it was so special and how many people came up to me after the play and said 'I've never seen a play on Broadway before and I never would have come if it weren't for you'.
"That was when I felt the happiest, that I had brought people to something that I thought was so special."
Homecoming is based on Eli Horowitz, and Micah Bloomberg's popular serialized audio podcast and stars Julia as a small-town waitress, Heidi, who left her previous employment as a caseworker at a titular agency which helps soldiers rejoin civilian life.
The upcoming show also stars Bobby Cannavale, Stephan James, Sissy Spacek, Alex Karpovsky, Shea Whigham and Jeremy Allen White, and is set to be released on Amazon Prime Video on November 2.