Egypt sentences 17 to death for Coptic Christian church attacks
Seventeen people have been sentenced to death by an Egyptian military court over their involvement in bomb attacks on Coptic Christian churches.
A further 19 people were handed life jail terms over the attacks, which took place in 2016 and 2017, state news agency Mena reported on Thursday.
The Islamic State (IS) group said its militants were behind the suicide bombings that killed dozens of people.
Amnesty International described the death sentences as "grossly unfair".
"There is no doubt that the perpetrators of these horrific attacks should be held accountable for their crimes," Amnesty said in a statement on Thursday.
"But handing out a mass death sentence after an unfair military trial is not justice and will not deter further sectarian attacks," it added.
The human rights group said that those accused of carrying out the church attacks in Egypt should be "retried in a civilian court in proceedings that comply with international human rights law".
Attacks on Egypt's Coptic Christians
Coptic Christians: A one-minute guide
Since 2014, Egyptian authorities have sent more than 15,000 civilians to military courts, which activists say do not provide even the limited due process protections.
As part of the Egyptian military court's sentencing on Thursday, a further 10 people were handed prison terms of between 10 and 15 years for their involvement in the attacks, officials said.
All of the sentences are subject to appeal.
In April 2017, two bomb attacks by IS militants on Coptic Christian churches in Alexandria and the Nile Delta city of Tanta killed more than 45 people.
An attack on a cathedral complex in the Egyptian capital Cairo the previous December left at least 25 people dead.
Egypt's Coptic Christians, who make up about 10% of the country's population, have often been targeted by Islamist militants.
Jamal Khashoggi's death exposes Saudi regime
Jamal Khashoggi was a gracious, polite and gentle man to meet.
Not the type to risk a fight with a bunch of goons behind closed doors in a consulate, or anywhere else for that matter.
For those who met and knew him, the latest storyline out of Riyadh is preposterous.
It also contradicts the shrill Saudi denials of the past two weeks that anything untoward happened in the consulate, leaving the credibility of the Saudi government in shreds.
The most likely explanation must remain Mr Khashoggi's killing was ordered by Crown Prince Mohammed Bin Salman.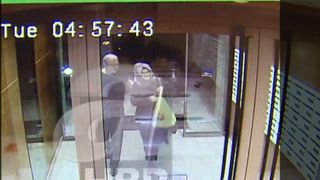 Second most likely is an interrogation, intimidation or rendition operation, authorised or not by the prince, that went badly wrong.
If that was the case it is unthinkable the Crown Prince did not know what happened. He is after all Crown Prince and defence minister: intelligence agencies answer to him. He would have been told.
So he was either complicit in the killing and ordered it.
Or it was a botched operation which he soon learned about.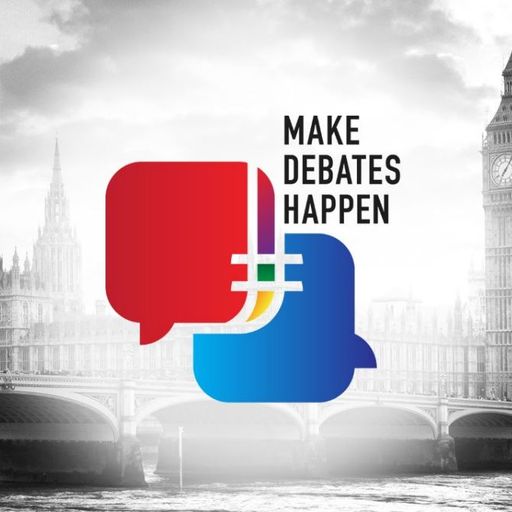 Sign here to force leaders to debate on TV
Thousands have signed our petition for an Independent Leaders' Commission to organise election debates – have you?
If that was the case, inexplicably he waited two and a half weeks before letting the world know.
Two and a half weeks of damaging diplomatic fallout.
In that time his government, and supporters in the media angrily denied claims the writer died in the consulate. Claims they now say are true. The fortnight damaged both Saudi credibility and relations with allies.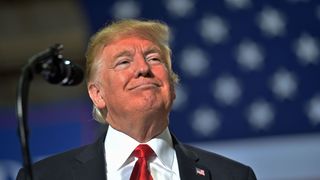 That would make him incompetent.
So either a rash impetuous ruler who dispatches assassins to kill journalists or an inept one. Neither are what America or Britain seek as a partner in this crucial region.
Critics say this is the price America pays for giving the young prince free rein.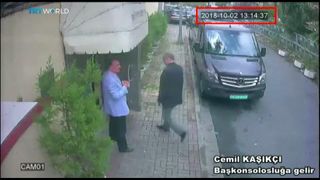 Mr Trump's amoral foreign policy has led to an immoral one as the administration scrambles to give cover to its ally. A rogue ally that has caused considerable damage but is now too important to lose.
In his short time in office, MBS has presented himself as a twenty first century form of enlightened despot.
More from World
Jamal Khashoggi: Turkey 'won't allow cover-up' of journalist's death

Suicide bomber kills 15 at Afghanistan election polling station

More than 60 foetuses in cardboard boxes and freezers found in US funeral home

Police struggle to identify badly dismembered victims of India train crash

Riot police clash with migrants desperate to reach US

Mega Millions jackpot hits record-breaking $1.6bn after no one wins $1bn
An absolute ruler but one who wants to use his authoritarian power to reform and modernise his country.
That image may well have died with Jamal Khashoggi at considerable cost to his country and support from the west.