Hip hop musical steals the show at the Oliviers
Hip hop musical Hamilton took home seven trophies at the Olivier Awards in London, falling just short of a new record.
The main awards claimed by Lin-Manuel Miranda and his cast were best new musical, best actor, best supporting actor and outstanding achievement in music.
The seven wins did not beat Harry Potter And The Cursed Child's record haul of nine trophies last year, but was on par with the most awarded musical to date – Matilda.
The show, which turns an early chapter of US history into modern hip hop, opened in London in December.
The Olivier Awards are the British equivalent of the American Tony Awards, and have gradually matched their US counterparts in prestige.
Parading through the red carpet on Sunday evening were stars like Cuba Gooding Jr, Brian May, the Rolling Stones' Ronnie Wood and Hollywood veteran Michael Sheen.
But there was a sombre tone this year, as the Time's Up movement took centre stage after allegations of sexual misconduct marred the industry.
Some actresses brought guests from feminist groups and organisations working against domestic violence.
"The strength of the movement is now so huge, I don't think women feel frightened anymore to come forward – and men, when they've been victims," actress Lesley Manville said at the ceremony.
The second most awarded play of the evening was Jez Butterworth's The Ferryman, which picked up three prizes including best play, best director for Sam Mendes and best actress for Laura Donnelly.
Breaking Bad star Bryan Cranston was named best actor in a play for his National Theatre performance as a news anchorman in Network.
He beat Andrew Garfield's British revival of Angels In America and Andrew Scott's Hamlet.
"It's very difficult to be mad as hell when you're holding an Olivier," Cranston said, in a nod to his "mad as hell" character.
"Television, a phone, a tablet – they're tools and they have to be used properly," Cranston said.
"But they can also be misused. A hammer is a great tool to drive a nail into a piece of wood, but if I hit you on the head with it, I've misused it.
More from Entertainment
Secret Cinema: I've seen things you wouldn't believe

Former S Club 7 star Hannah Spearritt warns 'don't get breast implants' after years of health problems

Peter Kay makes surprise return at charity Car Share screening in Blackpool

Arnold Schwarzenegger back home after successful heart surgery

Russell Crowe's Gladiator props sold at 'divorce auction'

'Idiot' Lorde sorry for 'insensitive' Whitney Houston post
"Being overwhelmed with information doesn't make us wiser. I think it makes us dumber."
The trophy for best actress went to Shirley Henderson for the Bob Dylan musical Girl From The North Country.
Game Of Thrones locations to become visitor attractions
Locations and sets in Northern Ireland where filming took place for Game Of Thrones are due to be opened to the public next year.
The epic TV drama about families struggling for supremacy in the fictional world of Westeros recently completed filming its eighth and final season, which is to be released next year.
The HBO show, which starred Aiden Gillen, Emilia Clarke and Kit Harington, was shot in locations and studios across Northern Ireland for nearly 10 years.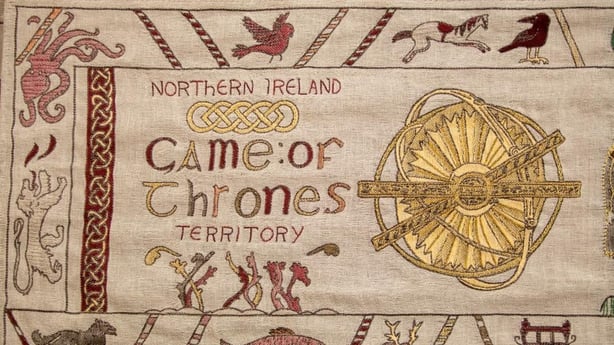 The Press Association reports that HBO plans to celebrate the show's legacy by converting several filming locations into tourist attractions. Film sets, displays of costumes, props, weapons, set decorations, art files, models and other production materials are among the planned visitor attractions.
There are also plans open up production archives to share with fans and a formal studio tour of Linen Mill Studios, close to Banbridge, Co Down.
"HBO is thrilled to celebrate the work of the Game Of Thrones creative team and crew by preserving these locations and inviting fans to visit Northern Ireland and explore Westeros in person," said Jeff Peters, vice president of licensing and retail at HBO.
"We look forward to opening the gates and sharing the excitement of stepping inside these amazing sets with Game Of Thrones fans from around the world.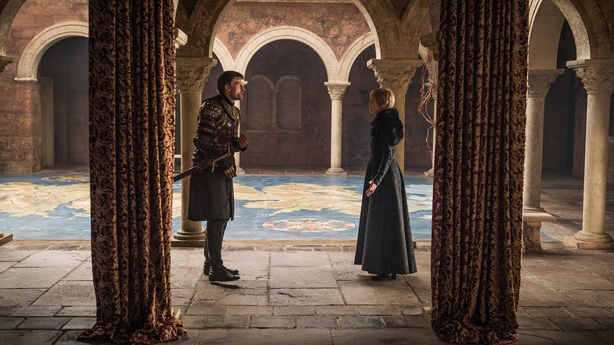 "The opportunity to celebrate Northern Ireland's pivotal role in the life and legacy of the show and share its culture, beauty and warmth is also a huge inspiration behind these legacy projects."
John McGrillen, chief executive of Tourism NI, said: "We couldn't be more excited about the Game Of Thrones legacy project coming to Northern Ireland.
"While fans have seen the stunning landscapes, coastlines and mountains in the series, we are thrilled they will now have the opportunity to fully experience the charm of Northern Ireland and immerse themselves into the world of Westeros.
"The Game Of Thrones legacy project will be a game changer for Northern Ireland on a global tourism level.
"We very much welcome this exciting announcement by HBO and look forward to attracting many more visitors to our beautiful country as a result."
There are already several Game Of Thrones themed bus tours operating in Northern Ireland, along with visitor maps and phone apps.
A tapestry chronicling the story of the epic tale was unveiled at the Ulster Museum in Belfast last year, and a series of decorated doors depicting key scenes from the show were also exhibited at venues across the region.