In the US, you don't have to kill to be a murderer
After police killed a burglary suspect in a shootout, the officer was not charged – instead a teenage boy who did not fire the gun has been found guilty of his murder. How do accomplice liability laws work?
Lakeith Smith was 15 years old when he went along with four older friends on a burglary spree. A neighbour called police when the group went into a home in Millbrook, Alabama, and the responding officers surprised the teenagers as they were coming through the front door.
The group turned and fled out the back door, and a shootout ensued. When it was all over, 16-year-old A'Donte Washington was dead with a bullet wound to his neck.
It's never been in dispute that a Millbrook police officer shot and killed Washington – officer-worn body cameras captured the fatal confrontation. A grand jury declined to charge the officer, finding that the shooting was justified.
Instead, Smith was charged and found guilty of his friend's murder. Last week, a judge sentenced him to 65 years in prison. Under Alabama's accomplice liability law, Smith is considered just as culpable in Washington's death as if he had pulled the trigger himself.
"It's sad in my opinion," says Smith's defence lawyer, Jennifer Holton. "The cause of death was the officer's action."
Alabama's law is an example of so-called felony-murder laws and they are very common throughout the US – only seven states do not have some type of law that expands the definition of murder to include an unintentional killing in the course of committing a felony. These laws also sweep up accomplices who, again, may not have directly caused harm, but were still a party in the felony that preceded the death.
While rooted in English common law, felony-murder is a rare concept outside of the US.
"Felony-murder is a lovely American fiction," says Michael Heyman, professor emeritus at the John Marshall Law School in Chicago. "It's a fiction in that it attributes a killing to you that you need not have done by your own hand."
For example, if a victim has a heart attack and dies while being robbed, the perpetrator can be charged with murder even if he had no intent to kill. If the robber's friend was sitting in a getaway car a block away, under accomplice liability, he too can be charged with murder. One of the most famous examples involved a man convicted of murder for loaning his car to friends who went on to murder an 18-year-old girl. According to prosecutors, it didn't matter that he was 30 minutes away.
These laws make cases like Smith's surprisingly common, where defendants are charged with the murder of their own accomplices, who can be their friends and even relatives. These often occur in the course of burglaries gone wrong, when the perpetrators are confronted by police or armed homeowners. Recent examples include cases in Georgia, Florida and Oklahoma.
The legal logic has expanded into the opioid crisis, where, in one case, a husband was charged with the murder of his wife for providing her with the heroin that killed her.
What makes Smith's case different, according to Scott Lemieux, a lecturer in the department of political science at the University of Washington, is that Smith went forward to trial instead of pleading guilty.
"These really long sentences are used to put pressure on people to plead," he says. "The risk of going to trial is so extreme."
Two brothers, same murder, but one goes free. Why?
Locked up for 23 years when the real killer was already in jail
The teenager sentenced to 241 years in prison
Smith decided to take that risk, turning down a 25-year plea deal, and was found guilty by a jury. The other three surviving suspects have pleaded guilty and are awaiting sentencing. Randall Houston, the district attorney who prosecuted Smith, says he felt the charges and the punishment were appropriate.
"If you're gonna bring a gun and commit a crime and somebody dies, there's consequences in Alabama – it's felony-murder," he says.
Houston points out that at his sentencing, Smith laughed and smiled. Holton, the defence lawyer, says that only shows how young Smith is.
Andre Washington, A'Donte's father, attended Smith's trial, but he didn't sit on the prosecution's side of the courtroom. Instead, he sat with Smith's mother.
"I went there to show him and his family some support. What the officers did – it was totally wrong," says Washington. "I don't feel [Smith] deserves that. No. Not at all."
May heading to Brussels amid scramble to finalise Brexit deal
Theresa May will meet EU officials later as the two sides scramble to finalise a Brexit deal in time for Sunday's summit of European leaders.
The EU missed its deadline on Tuesday to complete the text of its declaration on future relations with the UK, amid concerns from several member states.
Stumbling blocks remain over UK access to the EU single market, access to UK waters for EU boats and Gibraltar.
The PM is under pressure from her own MPs not to give any further ground.
She appears to have faced down the threat of a challenge to her position from Brexiteer critics of the deal, for the time being at least.
Spain threatens to vote against Brexit deal
Kuenssberg: Still time for nips and tucks to EU deal?
The withdrawal agreement – what it all means
However, Tory MPs unhappy with Mrs May's handling of Brexit negotiations want much more clarity on the terms of the UK's future co-operation with the EU if they are to back the final deal – which will be put before European leaders this weekend.
All sides in the Commons have warned of a "blind Brexit" in which the UK signs up to a series of legally-binding commitments in the draft withdrawal agreement, without similar guarantees over future trading arrangements.
Please upgrade your browser
Your guide to Brexit jargon
Enter the word or phrase you are looking for Search
The withdrawal deal was agreed in principal by both Mrs May and the EU last week. It includes a £39bn "divorce bill" and the controversial customs "backstop" which keeps the UK temporarily in the EU customs union as a way of preventing the return of manned customs posts at the Irish border.
However, the joint political declaration on future relations – still being drafted – would only set out the shape of the UK's trading relationship with the remaining 27-nation bloc, without any legal commitments.
What to look for in the Brexit political declaration?
Q&A: The Irish border Brexit backstop
Any binding trade deal would still have to be thrashed out in the 21-month transition period after Britain leaves the EU on 29 March 2019.
The BBC's political editor Laura Kuenssberg said some UK ministers still believed there was time for a few "nips and tucks" to the withdrawal agreement reached in principle last week.
During a flying visit to Brussels designed to prepare the ground for this weekend's summit of EU leaders, Mrs May will hold talks with European Commission president Jean-Claude Juncker.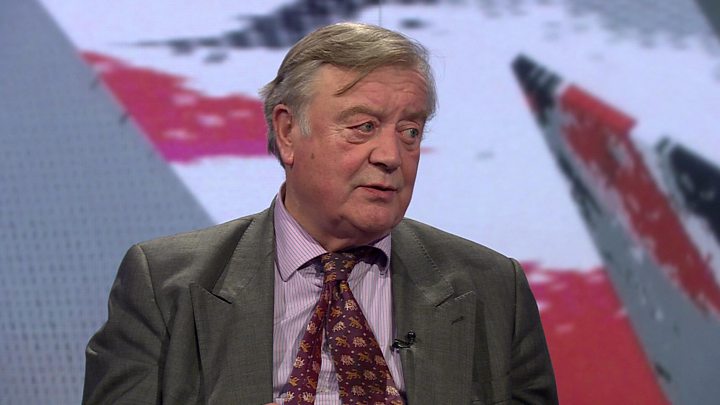 The prime minister departs for Brussels with her position seeming more secure, despite a week of cabinet resignations and political plotting to remove her from post.
On Tuesday one of Mrs May's most ardent critics, Jacob Rees-Mogg, said the time "is now" for fellow backbenchers to either force a confidence vote in Mrs May or have her lead the party into the next election.
But he accepted it could be next month before the required threshold of 48 letters needed to trigger a contest was reached.
The prime minister's allies insist she would win any confidence vote, with party rules meaning she would then be immune from a challenge for 12 months.
And a YouGov poll commissioned by the Times suggests that 46% of voters backed Mrs May staying in post, against just 33% a week ago.
Why is May rushing to Brussels?
By Katya Adler, BBC Europe editor
Could this all be more about optics than nitty-gritty politics?
Grumbling aside, no-one in European circles seriously thinks any EU country will refuse to sign up to the Brexit deal by end of play this weekend.
They're all keen to avoid a no-deal scenario and they want to help Theresa May get the Brexit texts through a vote in the House of Commons.
Engaging in last-minute political fisticuffs with the EU is arguably advantageous for Mrs May.
A high-drama, climactic Brexit summit ending in a (presumably planned) late night/early morning bleary-eyed but triumphant resolution with EU leaders would allow the prime minister to claim that the final text of the deal was hard fought and hard won… in the fervent hope that will soften the stance of some of her many critics at home.
Read Katya's blog in full
Outstanding issues
Discussions in Brussels focus on the political declaration outlining relations from the scheduled end of the transition period in 2021. Currently running to 20 pages, it will sit alongside the withdrawal agreement.
The BBC understands the intention is still to present a completed text to leaders at Sunday's summit but opinions differ over how easy it would be to solve the outstanding issues.
Spain has warned it will reject the draft Brexit withdrawal deal without a clarification of the text on future talks on the status of Gibraltar.
Spain maintains a claim to the peninsula, ceded to the British crown under the 1713 Treaty of Utrecht and it wants to ensure that future EU talks with the UK do not cover Gibraltar.
Ambassadors from the EU's 27 remaining countries had been due to be briefed on the final text on Tuesday but the meeting has been re-scheduled for later this week.