Indiana Joan? Spielberg hints at female Indy
Steven Spielberg has hinted at a female Indiana Jones after confirming that the upcoming fifth Indiana Jones movie will be Harrison Ford's last appearance in the role.
Speaking to The Sun during an interview for his new film Ready Player One, Spielberg said, "This will be Harrison Ford's last Indiana Jones movie, I am pretty sure" – although he did go on to state that the franchise "will certainly continue after that."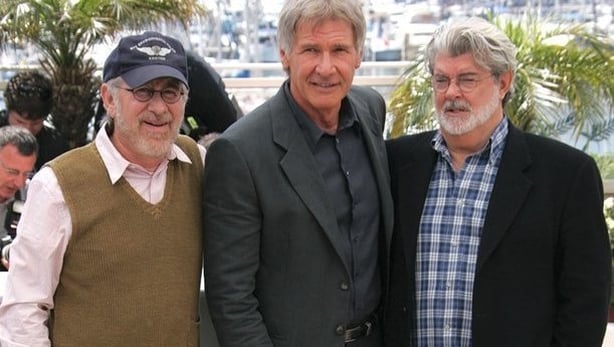 It has been suggested that Lucasfilm has been considering rebooting the Indiana Jones franchise, with Chris Pratt the front-runner to succeed 75-year-old Ford in the role.
Spielberg has previously said, "I don't think anyone could replace Harrison as Indy". However, in his interview with The Sun he said the much-loved character could continue in a "different form . . . we'd have to change the name from Jones to Joan. And there would be nothing wrong with that."
Ford was confirmed to star in Indiana Jones 5 last September with Steven Spielberg directing.
The last Indiana Jones was Indiana Jones and the Crystal Skull in 2008.
Last year, it was rumoured that the new Indiana Jones movie would be released in 2019 but it has been pushed back to 2020.
At the time, screenwriter David Koepp told Entertainment Weekly: "We're plugging away at it. In terms of when we would start, I think that's up to Mr Spielberg and Mr Ford."
He added:" I know we've got a script we're mostly happy with. Work will be endless, of course, and ongoing. Steven (Spielberg) just finished shooting The Post . . . If the stars align, hopefully it'll be his next film."
Game Of Thrones locations to become visitor attractions
Locations and sets in Northern Ireland where filming took place for Game Of Thrones are due to be opened to the public next year.
The epic TV drama about families struggling for supremacy in the fictional world of Westeros recently completed filming its eighth and final season, which is to be released next year.
The HBO show, which starred Aiden Gillen, Emilia Clarke and Kit Harington, was shot in locations and studios across Northern Ireland for nearly 10 years.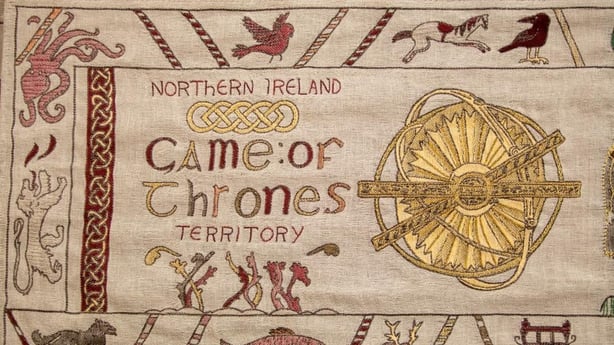 The Press Association reports that HBO plans to celebrate the show's legacy by converting several filming locations into tourist attractions. Film sets, displays of costumes, props, weapons, set decorations, art files, models and other production materials are among the planned visitor attractions.
There are also plans open up production archives to share with fans and a formal studio tour of Linen Mill Studios, close to Banbridge, Co Down.
"HBO is thrilled to celebrate the work of the Game Of Thrones creative team and crew by preserving these locations and inviting fans to visit Northern Ireland and explore Westeros in person," said Jeff Peters, vice president of licensing and retail at HBO.
"We look forward to opening the gates and sharing the excitement of stepping inside these amazing sets with Game Of Thrones fans from around the world.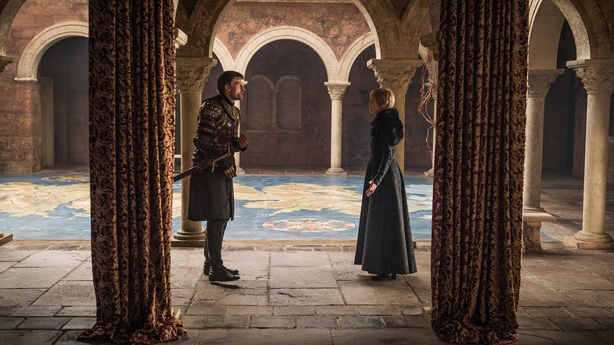 "The opportunity to celebrate Northern Ireland's pivotal role in the life and legacy of the show and share its culture, beauty and warmth is also a huge inspiration behind these legacy projects."
John McGrillen, chief executive of Tourism NI, said: "We couldn't be more excited about the Game Of Thrones legacy project coming to Northern Ireland.
"While fans have seen the stunning landscapes, coastlines and mountains in the series, we are thrilled they will now have the opportunity to fully experience the charm of Northern Ireland and immerse themselves into the world of Westeros.
"The Game Of Thrones legacy project will be a game changer for Northern Ireland on a global tourism level.
"We very much welcome this exciting announcement by HBO and look forward to attracting many more visitors to our beautiful country as a result."
There are already several Game Of Thrones themed bus tours operating in Northern Ireland, along with visitor maps and phone apps.
A tapestry chronicling the story of the epic tale was unveiled at the Ulster Museum in Belfast last year, and a series of decorated doors depicting key scenes from the show were also exhibited at venues across the region.