Is Draymond Green Really a Top 10 Player?
Draymond Green has played an important part in the Warriors dynasty, helping push Golden State to 70 wins almost every season. That hasn't stopped quibbling over his place in NBA ranks, though. While he has been considered a top 10 player in recent years, Green's play may have dipped a bit this season. Does that leave the door open for another player? Andrew Sharp and Ben Golliver discuss in the Open Floor Podcast.
Check out the full episode here and subscribe to the podcast on iTunes. (The following transcript has been edited and condensed for clarity).
Andrew Sharp: You're the master of the rankings, the keeper of the Top 100. So I'll let you handle this at the start.
Ben Golliver: See, look, this is the real secret to how you get your question read at Open Floor. You just send in a question you know I will flip out about and Sharp will just serve it up on a platter. It;s just the most obvious formula of all-time. Andrew, are you telling me we're supposed to judge Draymond Green's entire stature in the NBA off one game in which half of his teammates are not playing against the Sacramento Kings in March? Does that sound like a good strategy for judging Draymond Green?
That sounds like an insult to Draymond Green, that's what it sounds like.
Sharp: Excuse me, that's not what I'm telling you. And honestly, I didn't even watch the Kings game, but this is something I have thought about over the course of this season. I think Draymond may be a little bit overrated, and granted, he hasn't been quite the same guy this season so maybe that's part of it too. I just think there are nine of 10 players who by themselves can make a team good, and I don't think that Draymond is in that conversation. I think that he is awesome and he is also the type of guy who unlocks all sorts of possibilities for a good team, and that's why he should be ranked in the top 20. But I think this may have been a case where group think on basketball Twitter has collectively inflated his value beyond what's actually reasonable.
Golliver: Or it may have been a case that he played an integral role in them winning basketball 70 games for three straight seasons, and you have to give credit when guys do that. It could have been a case of that too, right? How many of your guys in this so-called top eight or nine are elite defensive players, Andrew?
Sharp: I'm looking at it because I actually put together a list of my top 15 right now, and so I would say Anthony Davis, Giannis and Kawhi Leonard are three of my top eight that are elite defensive players. And you could include KD in that conversation if you wanted to.
Golliver: OK, but none of them are defense-first players. So let me guess, Rudy Gobert is not in your top 15?
Sharp: No, Rudy Gobert is and actually I think he's the most interesting debate with Draymond. It's whether you would rather Rudy Gobert or Draymond, and I think you still go Draymond just because of the small-ball stuff that he opens up. But Draymond's shooting has been really rough this year, and that's mostly on wide open looks, too. I think he still opens up all the small-ball stuff, but he's less effective in that role than he has been.
NBA With Splash Brothers Injured, Warriors Should Enter Shutdown Mode
Golliver: Remember, Draymond's a passer before he's a scorer. I think some people still kind of mistake that. I'm not saying you are, but other people when they're judging Draymond they miss that his major positive benefit on offense is his ability to move everywhere on the court and then to open things up as a playmaker to set your pace in transition, grab a defensive rebound and go.
I think first of all, is he slightly overrated by the intelligent basketball fan? That's definitely possible. I would say he hasn't played consistently as a top 10 player during this regular season. Do I expect after the playoffs for him to be back in that conversation? I do. I think he can crank it up just like the Warriors in general can crank it up. Do I think he's still vastly underrated by people who like to throw around mocking hashtag winning player as the emailer did? Yes, I think he's still vastly underrate by those people. Do I think he's hated on more than almost every superstar in the NBA because of his obnoxious personality at times? Yes, I do. I think he cultivates that, he cultivates that hate. I think that plays a bigger factor in how people view Draymond than the stat nerds or the real plus-minus guys like myself, who are saying, 'Hey, this guys deserves to be in the conversation.'
NBA 2018 NBA Draft Big Board 5.0: Top 80 Rankings as NCAA Tournament Marches On
You touched on it with the Rudy Gobert comparison. It's the versatility both positionally and stylistically that help Draymond, right? So you can play him at the four or the five, you can play up or down, you can play slow if you want. If you're taking Rudy Gobert as your franchise guy, the Jazz fans and their media people have recently been all over this hype train saying he needs to be a top 10 guy. It's a fascinating test case because he is that defense-first girl and his value is so obvious there. But you're committing to a specific style of play with him, right? You have to play one way and you have to find guys who can fit with him. With Draymond, I think it's a little bit more flexible and it's easier to build around him. So when I'm drafting in a vacuum test, I would still take Draymond over Gobert, but not by a ton.
The point you made before about Draymond's value, we should keep a really close eye on it, because if anyone from that big four is going to fall off because of age, it's going to be Draymond. I think he's going to be the first to go and when he goes it'll be interesting to see how graceful that is. Is he still able to kind of fit into a more narrow role on offense, sort of like Iguodala has? Scale back your offense, concert your energy and ramp up on the defensive end. Or does it get to be a situation where athletically, because he was never the prime, peak athlete, does he find himself in a situation where his impact just drastically crashes. And I'm not suggesting it's going to happen even next year, but some time here in the next couple seasons it's going to happen.
Sharp: And it's not even completely his game falling off. I think a lot of it is just wear and tear, and people sometimes don't realize how taxing Draymond's role is. And there's a reason that most other players can't pull it off, let alone pull it off for an entire season or four-year stretch like Draymond has. So it's just something to watch.
Supple on Keane support and being Cluxton's understudy
A rain-soaked summer's evening in Paris may have been an unusual setting for to thank Roy Keane for his support, but such is the unusual path Shane Supple's career has followed.
Supple and his Bohs team-mates are currently on a fine run of form, having risen away from the relegation zone into fifth place in the SSE Airitricity League and welcome Cork City to Dalymount Park on Sunday in the FAI Cup semi-final.
It is a far cry from nine years ago when Supple announced his retirement from professional soccer in August 2009, telling then Ipswich manager Keane that he had "fallen out of love" with his profession.
After six years away from the game, where he pursued his interest in Gaelic Football and spent the 2013 season as understudy to Stephen Cluxton with Dublin, he played for Crumlin United in 2015 before signing for the Gypsies in 2016.
A remarkable turnaround saw him called into the Republic of Ireland's end-of-season international friendlies against France and the USA.
It was the encounter at the Stade de France which saw the 31-year-old speak to Keane properly for the first time in nine years.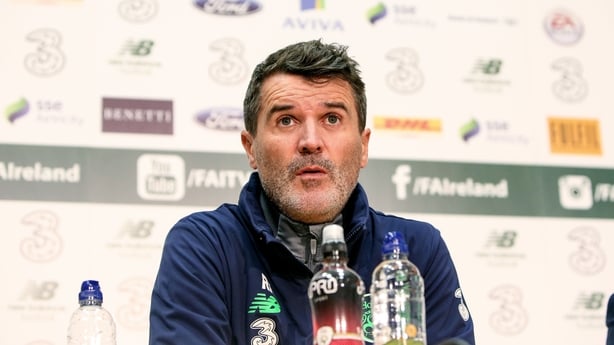 "It was nice to thank Roy for how he handled that whole situation," he told Soccer Republic Extra. "He asked me if I needed any help or if I wanted to take a few weeks off from Ipswich [in 2009]. I think he saw from how I reacted how I made my mind up that it was time to come home.
"Within three days I was out of there, contract cancelled and no issues.
"I said, 'thanks for how you looked after me'".
He also reflected on his time with the Dubs where he had the unenviable task of attempting to dislodge Cluxton as number one choice.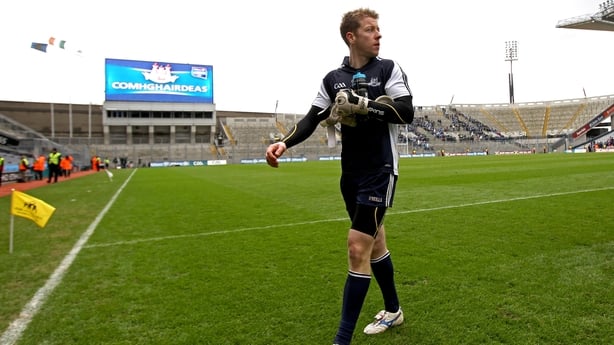 "I went into the panel in 2013 in Jim's first year and spent the whole season involved behind Stephen. I knew I wasn't going to get an opportunity to play as much as I wanted to play. I wanted to play every game.
"I saw there wasn't much opportunity for me so I stepped back"
"It was a big ambition of mine when I came back from England to play for Dublin.
"I saw there wasn't much opportunity for me so I stepped back from that, and there were work commitments as well. Eventually it came back around to Bohs."
He continued to juggle club commitments with St Brigid's and Bohs, but had to step earlier this schedule pushed him to his limits.
One particular weekend in April was "too much" he admits where he lined out for Bohs on Friday night, played senior club championship against Ballymun at Parnell Park the following day before travelling to the Brandywell for a game against Derry City on Monday night.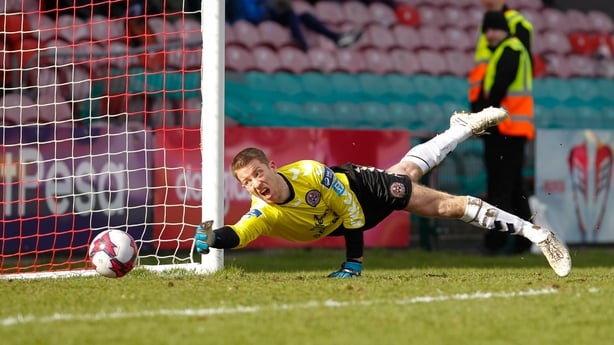 Now he is fully focused on the Gypsies and says the recent 3-1 victory away to St Patrick's Athletic was another positive note.
"We're on the crest of a wave at the moment. The young lads stepped up at St Pats where the other lads had left off.
"The confidence is high and the second half of the season has been easier for us. The first half was difficult in terms of recovery, especially for us because we are part-time. Lads are working, so recovery is not as bad.
"We have a game now every week, it's been a lot easier. We can work on things on training and we have a settled team."