Leslie Cheung: Asia's gay icon lives on 15 years after his death
For the past 15 years fans of tormented superstar Leslie Cheung, one of the first celebrities to come out as gay in Asia, have gathered at Hong Kong's Mandarin Oriental Hotel to mourn the day he took his own life.
It's a poignant sign of why the daring and troubled star is still important today.
One of Hong Kong's most popular male singers and actors of the mid-1980s, Leslie Cheung Kwok Wing was not afraid of provoking controversy with his overt sexuality and provocative performances during a more socially conservative era.
And 15 years after his death, Cheung is still attracting new fans, including teenagers and millennials.
Lam, a 15-year-old who attended 1 April's vigil, was only a few months old when Cheung died. She told BBC Chinese she had "discovered him on YouTube".
"He was charismatic; especially when he went androgynous…it's gorgeous," she said.
Meanwhile, 25-year-old Wu travelled from Hunan province on mainland China with his boyfriend to mourn the icon.
Wu told BBC Chinese he drew strength from Cheung's "spirit of being true to oneself".
"He showed the [Chinese-speaking] world that gay people can be positive, bright and worthy of respect."
Born in 1962, Leslie Cheung was one of Hong Kong's most famous stars during the golden era of Cantopop in the 1980s.
He was dashing, stylish and fitted the public idea of a perfect heterosexual male lover. But in reality, he was in a long-term relationship with his childhood friend, Daffy Tong.
It was not an easy time to be gay. At that time, homosexuality was still viewed by many as an illness and abnormality in Hong Kong, especially after the emergence of the first local case of Aids in 1984. It was not until 1991 that adult gay sex was decriminalised in the territory.
"The LGBT movement in Hong Kong took off in the 1990s, when the community finally became visible to the public," Travis Kong, an associate professor of sociology researching gay culture at The University of Hong Kong, told BBC Chinese.
And it was at this point that Cheung became more daring in his work.
He first came to international attention with his portrayal of Cheng Dieyi, the androgynous Peking Opera star, for the film Farewell My Concubine, which won the Palme d'Or at Cannes in 1993.
He went on to star in Happy Together directed by Wong Kar Wai – a gay cinema classic about a couple who struggle to find a peaceful co-existence.
"Happy Together is different. It is a stereotypical heterosexual romance, but played by two men," said Kit Hung, a Hong Kong director.
Meanwhile, Christopher Doyle, the renowned cinematographer who worked with Cheung on various Wong Kar Wai films, told BBC Chinese: "He was so beautiful. We both wanted to convey through my lens the most beautiful, sincerest side of him.
"He enters our imagination audaciously… always showing us better possibilities."
On stage, Cheung unleashed a sexually fluid charm. His defining queer performance came in a 1997 concert where he danced intimately with a male dancer to his song Red. He wore a black suit with a pair of sparkling crimson high-heels.
At that concert he dedicated a classic love song to the two "loves of his life", his mother and his partner Daffy Tong. This is seen as the moment he came out of the closet. Cheung did not proclaim his sexuality as such, but confessed his love for a man.
"In the 1990s, at times a gay man was still called 'Aids man' and 'pervert'," says Mr Kong. "In a society so oppressive to the LGBT community, the coming out of such a renowned superstar had a huge effect on the general public."
Despite his success across Asia, there were many who did not appreciate this side of Cheung.
At the 1998 Hong Kong Film Awards, Happy Together was mocked by comedians, who described it as a film that would make the audience vomit. A music video he directed, featuring him topless with a male ballet dancer, was also censored by major local TV channel TVB.
In 2000 Leslie became the first Asian star to wear a tailor-made costume by French fashion master Jean-Paul Gaultier in a concert. With waist-length hair, clearly visible stubble and a muscular build, Cheung also wore tight transparent trousers and a short skirt.
He ended the concert with his self-revealing ballad I. "The theme of my performance is this: The most important thing in life, apart from love, is to appreciate your own self," he explained.
"I won't hide, I will live my life the way I like under the bright light" he sang. "I am what I am, firelight of a different colour."
But he was dismissed as a "transvestite", "perverted" or "haunted by a female ghost" in local media. He would dismiss that criticism as superficial and short-sighted.
He remains such an iconic figure in Hong Kong's awakening to LGBT issues that the Mandarin Oriental Hotel is even the first stop of a walking tour on the city's LGBT history.
It was from here that he jumped to his death on 1 April 2003 after a long struggle with depression. It was a shocking moment for the city, and a devastating moment for fans.
Tens of thousands turned out to bid him farewell and at the funeral, his partner Daffy Tong assumed the role traditionally preserved for the surviving spouse, a profound, public recognition of their relationship.
Never legally married, Mr Tong's was the first name listed on the family's announcement of Cheung's death, credited "Love of His Life".
Same-sex marriage or civil unions are still not legal in Hong Kong, but in the city's collective memory, Cheung and Tong are fondly remembered as an iconic, loving couple.
Hong Kong still lacks anti-discrimination laws protecting LGBT communities but queer identity and sexual fluidity are no longer so taboo and are part of the social landscape.
Last year a museum in Hong Kong held an exhibition "Ambiguously Yours: Gender in Hong Kong Popular Culture". The first exhibit visitors encountered upon entering the venue was a pair of sparkling crimson high-heels – the pair Cheung wore performing Red in 1997.
"The highest achievement for a performer is to embody both genders at the same time," Cheung once proclaimed: "For art itself is genderless."
If you are feeling emotionally distressed and would like details of organisations which offer advice and support, click here. In the UK you can call for free, at any time, to hear recorded information on 0800 066 066. In Hong Kong you can get help here.
May heading to Brussels amid scramble to finalise Brexit deal
Theresa May will meet EU officials later as the two sides scramble to finalise a Brexit deal in time for Sunday's summit of European leaders.
The EU missed its deadline on Tuesday to complete the text of its declaration on future relations with the UK, amid concerns from several member states.
Stumbling blocks remain over UK access to the EU single market, access to UK waters for EU boats and Gibraltar.
The PM is under pressure from her own MPs not to give any further ground.
She appears to have faced down the threat of a challenge to her position from Brexiteer critics of the deal, for the time being at least.
Spain threatens to vote against Brexit deal
Kuenssberg: Still time for nips and tucks to EU deal?
The withdrawal agreement – what it all means
However, Tory MPs unhappy with Mrs May's handling of Brexit negotiations want much more clarity on the terms of the UK's future co-operation with the EU if they are to back the final deal – which will be put before European leaders this weekend.
All sides in the Commons have warned of a "blind Brexit" in which the UK signs up to a series of legally-binding commitments in the draft withdrawal agreement, without similar guarantees over future trading arrangements.
Please upgrade your browser
Your guide to Brexit jargon
Enter the word or phrase you are looking for Search
The withdrawal deal was agreed in principal by both Mrs May and the EU last week. It includes a £39bn "divorce bill" and the controversial customs "backstop" which keeps the UK temporarily in the EU customs union as a way of preventing the return of manned customs posts at the Irish border.
However, the joint political declaration on future relations – still being drafted – would only set out the shape of the UK's trading relationship with the remaining 27-nation bloc, without any legal commitments.
What to look for in the Brexit political declaration?
Q&A: The Irish border Brexit backstop
Any binding trade deal would still have to be thrashed out in the 21-month transition period after Britain leaves the EU on 29 March 2019.
The BBC's political editor Laura Kuenssberg said some UK ministers still believed there was time for a few "nips and tucks" to the withdrawal agreement reached in principle last week.
During a flying visit to Brussels designed to prepare the ground for this weekend's summit of EU leaders, Mrs May will hold talks with European Commission president Jean-Claude Juncker.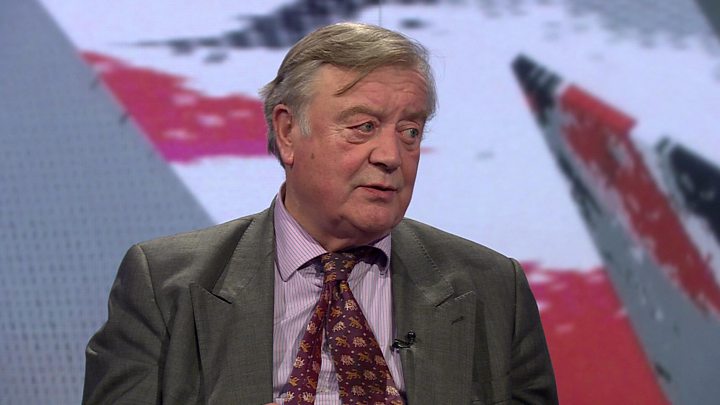 The prime minister departs for Brussels with her position seeming more secure, despite a week of cabinet resignations and political plotting to remove her from post.
On Tuesday one of Mrs May's most ardent critics, Jacob Rees-Mogg, said the time "is now" for fellow backbenchers to either force a confidence vote in Mrs May or have her lead the party into the next election.
But he accepted it could be next month before the required threshold of 48 letters needed to trigger a contest was reached.
The prime minister's allies insist she would win any confidence vote, with party rules meaning she would then be immune from a challenge for 12 months.
And a YouGov poll commissioned by the Times suggests that 46% of voters backed Mrs May staying in post, against just 33% a week ago.
Why is May rushing to Brussels?
By Katya Adler, BBC Europe editor
Could this all be more about optics than nitty-gritty politics?
Grumbling aside, no-one in European circles seriously thinks any EU country will refuse to sign up to the Brexit deal by end of play this weekend.
They're all keen to avoid a no-deal scenario and they want to help Theresa May get the Brexit texts through a vote in the House of Commons.
Engaging in last-minute political fisticuffs with the EU is arguably advantageous for Mrs May.
A high-drama, climactic Brexit summit ending in a (presumably planned) late night/early morning bleary-eyed but triumphant resolution with EU leaders would allow the prime minister to claim that the final text of the deal was hard fought and hard won… in the fervent hope that will soften the stance of some of her many critics at home.
Read Katya's blog in full
Outstanding issues
Discussions in Brussels focus on the political declaration outlining relations from the scheduled end of the transition period in 2021. Currently running to 20 pages, it will sit alongside the withdrawal agreement.
The BBC understands the intention is still to present a completed text to leaders at Sunday's summit but opinions differ over how easy it would be to solve the outstanding issues.
Spain has warned it will reject the draft Brexit withdrawal deal without a clarification of the text on future talks on the status of Gibraltar.
Spain maintains a claim to the peninsula, ceded to the British crown under the 1713 Treaty of Utrecht and it wants to ensure that future EU talks with the UK do not cover Gibraltar.
Ambassadors from the EU's 27 remaining countries had been due to be briefed on the final text on Tuesday but the meeting has been re-scheduled for later this week.