Meghan and Harry go head-to-head in netball shootout
Dancer Ginger Rogers famously did everything her partner Fred Astaire did, but backwards and in high heels.
And the Duchess of Sussex seemed to have taken the example to heart when she took on her husband Prince Harry in a netball shootout.
Meghan arrived in towering stiletto heels for an awards ceremony at Loughborough University – but still got stuck into a sports masterclass.
The royal couple were snapped laughing their way through the on-court contest.
Meghan was joined by a roster of sports stars including tennis player Laura Robson, gymnastics coach Scott Hann, and England netballer Eboni Beckford-Chambers – an obvious advantage, you might think.
Not to be outdone, Harry's team got a boost from ex-US basketball star David Robinson, as well as marathon world record holder Paula Radcliffe, former England cricketer (and Strictly Come Dancing champion) Mark Ramprakash, and ex-England rugby player Ugo Monye.
Skip Twitter post by @scobie
The Sussexes are clearly enjoying the masterclass with England netballer Eboni Beckford-Chambers! pic.twitter.com/3nPCfkAKd5

— Omid Scobie (@scobie) September 24, 2018
Report
End of Twitter post by @scobie
Harry and Meghan were at the university to present awards to graduates of Coach Core, an apprenticeship programme that trains unemployed young people to be sports coaches and mentors.
It was founded through the Royal Foundation following the 2012 London Olympics. The Foundation was set up as a vehicle for Prince William and Prince Harry's charitable work in 2009.
WATCH: Harry gets on stage with the Hamilton cast
Meghan reveals her 'something blue'
Meghan's wedding dress to go on display
The Coach Core programme is set to double its reach over the next three years, adding 10 new sites thanks to a £995,500 National Lottery grant.
Harry's team ultimately won the netball skill test – but if Meghan wants a rematch, she needn't look far for a willing teammate.
Her sister-in-law, the Duchess of Cambridge, is never one to dodge a sporting challenge – no matter how unorthodox her attire.
Jamal Khashoggi's death exposes Saudi regime
Jamal Khashoggi was a gracious, polite and gentle man to meet.
Not the type to risk a fight with a bunch of goons behind closed doors in a consulate, or anywhere else for that matter.
For those who met and knew him, the latest storyline out of Riyadh is preposterous.
It also contradicts the shrill Saudi denials of the past two weeks that anything untoward happened in the consulate, leaving the credibility of the Saudi government in shreds.
The most likely explanation must remain Mr Khashoggi's killing was ordered by Crown Prince Mohammed Bin Salman.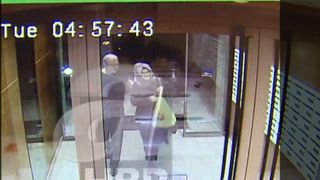 Second most likely is an interrogation, intimidation or rendition operation, authorised or not by the prince, that went badly wrong.
If that was the case it is unthinkable the Crown Prince did not know what happened. He is after all Crown Prince and defence minister: intelligence agencies answer to him. He would have been told.
So he was either complicit in the killing and ordered it.
Or it was a botched operation which he soon learned about.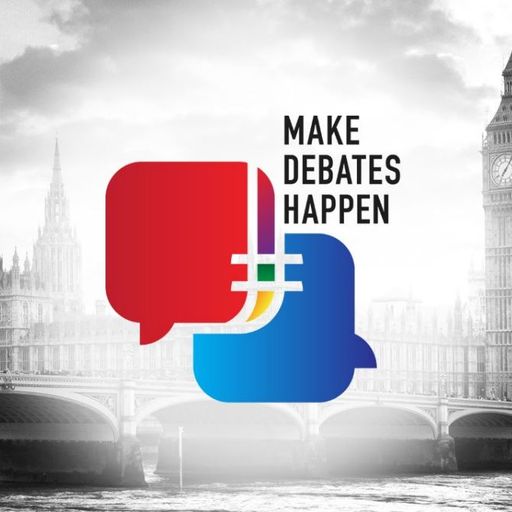 Sign here to force leaders to debate on TV
Thousands have signed our petition for an Independent Leaders' Commission to organise election debates – have you?
If that was the case, inexplicably he waited two and a half weeks before letting the world know.
Two and a half weeks of damaging diplomatic fallout.
In that time his government, and supporters in the media angrily denied claims the writer died in the consulate. Claims they now say are true. The fortnight damaged both Saudi credibility and relations with allies.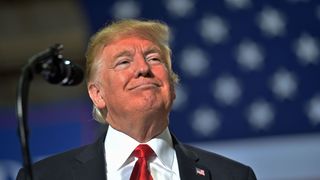 That would make him incompetent.
So either a rash impetuous ruler who dispatches assassins to kill journalists or an inept one. Neither are what America or Britain seek as a partner in this crucial region.
Critics say this is the price America pays for giving the young prince free rein.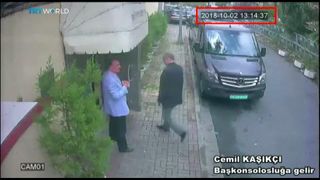 Mr Trump's amoral foreign policy has led to an immoral one as the administration scrambles to give cover to its ally. A rogue ally that has caused considerable damage but is now too important to lose.
In his short time in office, MBS has presented himself as a twenty first century form of enlightened despot.
More from World
Jamal Khashoggi: Turkey 'won't allow cover-up' of journalist's death

Suicide bomber kills 15 at Afghanistan election polling station

More than 60 foetuses in cardboard boxes and freezers found in US funeral home

Police struggle to identify badly dismembered victims of India train crash

Riot police clash with migrants desperate to reach US

Mega Millions jackpot hits record-breaking $1.6bn after no one wins $1bn
An absolute ruler but one who wants to use his authoritarian power to reform and modernise his country.
That image may well have died with Jamal Khashoggi at considerable cost to his country and support from the west.