North Korea WARNING: Kim Jong-un's 'end game' plan REVEALED – 'He can't be trusted!'
North Korea's leader Kim Jong-un has said he is willing to discuss giving up nuclear weapons if his country's safety could be guaranteed, calming World War 3 fears.
According to South Korea officials, Kim Jong-un would agree to temporarily stop nuclear tests if the US holds talks with the regime.
Donald Trump said there was "possible progress" but warned the talks, which were attended by Kim and his wife and sister, could be "false hope".
Speaking to France 24, Mr Richardson warned about the talks but said the US had to try to negotiate with Kim Jong-un.
GETTY
North Korea news: US diplomat Bill Richardson warned Kim Jong-un could not be trusted
He said: "No they can't be trusted but I believe you have to do the best you can.
"They have nuclear weapons they have missiles. They are threatening the international community, South Korea, Japan.
"But I think they have reached the point where they are ready to negotiate.
"I think Kim Jong-un is very unpredictable, very difficult to deal with but he has an end game. His end-game may be that he may be ready to make a deal.
No they can't be trusted but I believe you have to do the best you can

US diplomat Bill Richardson
"But you need to have a lot of enforcement, you have to have a lot of oversight, but it is going to be a very long negotiation. But, at the very least, tension is a lot less because of the potential of these talks."
Mr Richardson added that "you never know what they are going to do" and warned that even if Kim Jong-un reduces nuclear weapons he will "want something in return" in the form of economic assistance and the end of sanctions and the end of the Korean war.
He said North Korea must to be watched "every step of the way" because they quickly "change their mind".
Mr Trump tweeted on Tuesday: "Possible progress being made in talks with North Korea. For the first time in many years, a serious effort is being made by all parties concerned.
Korean Demilitarized Zone: INCREDIBLE photos show the beauty from inside the DMZ
Tue, February 20, 2018
The Korean Demilitarized Zone (DMZ) is a meeting point between North and South Korea. Photographer Park Jongwoo gets unprecedented access for a book titled 'DMZ: The Demilitarized Zone of Korea', published by Steidl.
Play slideshow
Park Jongwoo, Steidl 1 of 10
"The world is watching and waiting! May be false hope, but the US is ready to go hard in either direction!"
North and South Korea are expected to hold their first official summit in more than a decade next month at the border village of Panmunjom.
Seoul delegate Chung Eui-yong said of last night's meeting: "North Korea made clear its willingness to denuclearise the Korean peninsula and the fact there is no reason for it to have a nuclear programme if military threats against the North are resolved and its regime is secure.
"The North also said it can have frank talks with the United States on denuclearisation and the normalisation of ties between North Korea and the United States."
Related articles
North Korea news: Trump talks will NOT lead to denuclearisation
North Korea THREAT: Ex-Governor endorses Trump's tough strategy
Kim Jong-un's brother killed with chemical weapon by North Korea: USA
May heading to Brussels amid scramble to finalise Brexit deal
Theresa May will meet EU officials later as the two sides scramble to finalise a Brexit deal in time for Sunday's summit of European leaders.
The EU missed its deadline on Tuesday to complete the text of its declaration on future relations with the UK, amid concerns from several member states.
Stumbling blocks remain over UK access to the EU single market, access to UK waters for EU boats and Gibraltar.
The PM is under pressure from her own MPs not to give any further ground.
She appears to have faced down the threat of a challenge to her position from Brexiteer critics of the deal, for the time being at least.
Spain threatens to vote against Brexit deal
Kuenssberg: Still time for nips and tucks to EU deal?
The withdrawal agreement – what it all means
However, Tory MPs unhappy with Mrs May's handling of Brexit negotiations want much more clarity on the terms of the UK's future co-operation with the EU if they are to back the final deal – which will be put before European leaders this weekend.
All sides in the Commons have warned of a "blind Brexit" in which the UK signs up to a series of legally-binding commitments in the draft withdrawal agreement, without similar guarantees over future trading arrangements.
Please upgrade your browser
Your guide to Brexit jargon
Enter the word or phrase you are looking for Search
The withdrawal deal was agreed in principal by both Mrs May and the EU last week. It includes a £39bn "divorce bill" and the controversial customs "backstop" which keeps the UK temporarily in the EU customs union as a way of preventing the return of manned customs posts at the Irish border.
However, the joint political declaration on future relations – still being drafted – would only set out the shape of the UK's trading relationship with the remaining 27-nation bloc, without any legal commitments.
What to look for in the Brexit political declaration?
Q&A: The Irish border Brexit backstop
Any binding trade deal would still have to be thrashed out in the 21-month transition period after Britain leaves the EU on 29 March 2019.
The BBC's political editor Laura Kuenssberg said some UK ministers still believed there was time for a few "nips and tucks" to the withdrawal agreement reached in principle last week.
During a flying visit to Brussels designed to prepare the ground for this weekend's summit of EU leaders, Mrs May will hold talks with European Commission president Jean-Claude Juncker.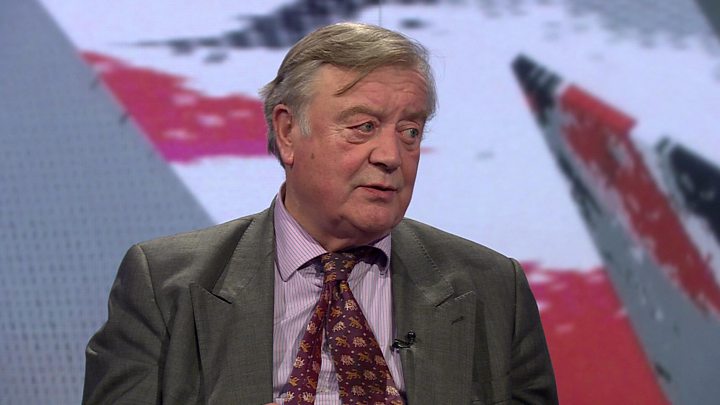 The prime minister departs for Brussels with her position seeming more secure, despite a week of cabinet resignations and political plotting to remove her from post.
On Tuesday one of Mrs May's most ardent critics, Jacob Rees-Mogg, said the time "is now" for fellow backbenchers to either force a confidence vote in Mrs May or have her lead the party into the next election.
But he accepted it could be next month before the required threshold of 48 letters needed to trigger a contest was reached.
The prime minister's allies insist she would win any confidence vote, with party rules meaning she would then be immune from a challenge for 12 months.
And a YouGov poll commissioned by the Times suggests that 46% of voters backed Mrs May staying in post, against just 33% a week ago.
Why is May rushing to Brussels?
By Katya Adler, BBC Europe editor
Could this all be more about optics than nitty-gritty politics?
Grumbling aside, no-one in European circles seriously thinks any EU country will refuse to sign up to the Brexit deal by end of play this weekend.
They're all keen to avoid a no-deal scenario and they want to help Theresa May get the Brexit texts through a vote in the House of Commons.
Engaging in last-minute political fisticuffs with the EU is arguably advantageous for Mrs May.
A high-drama, climactic Brexit summit ending in a (presumably planned) late night/early morning bleary-eyed but triumphant resolution with EU leaders would allow the prime minister to claim that the final text of the deal was hard fought and hard won… in the fervent hope that will soften the stance of some of her many critics at home.
Read Katya's blog in full
Outstanding issues
Discussions in Brussels focus on the political declaration outlining relations from the scheduled end of the transition period in 2021. Currently running to 20 pages, it will sit alongside the withdrawal agreement.
The BBC understands the intention is still to present a completed text to leaders at Sunday's summit but opinions differ over how easy it would be to solve the outstanding issues.
Spain has warned it will reject the draft Brexit withdrawal deal without a clarification of the text on future talks on the status of Gibraltar.
Spain maintains a claim to the peninsula, ceded to the British crown under the 1713 Treaty of Utrecht and it wants to ensure that future EU talks with the UK do not cover Gibraltar.
Ambassadors from the EU's 27 remaining countries had been due to be briefed on the final text on Tuesday but the meeting has been re-scheduled for later this week.