Oxford University denies rejecting Stormzy scholarship
The University of Oxford has denied rejecting an offer from rapper Stormzy to fund a scholarship scheme for two black students.
The British grime artist claims the university turned down his scholarship idea, which was then taken up by the University of Cambridge.
Oxford said it had spoken with Stormzy's management and clarified it is keen to work with him "on inspiring more young people to study" at the university.
In a statement on Twitter, Oxford said: "We have not received or turned down a proposal for student support from Stormzy and have been speaking to his team this morning to establish what happened.
"We recognise the importance of Stormzy's support and share his ambition in encouraging more black students to take up university education."
We have spoken with Stormzy's management and clarified we are keen to work with him further, whether this is through @OxfordACS or the University directly, on inspiring more young people to study at Oxford.

— Oxford University (@UniofOxford) November 8, 2018
There has been no public response to Oxford's denial from Stormzy.
The 25-year-old musician was speaking at an event for his new publishing platform #Merky Books when he reportedly said he approached Oxford about his scholarship offer but was rejected.
Stormy announced the scheme earlier this year on A-level results day at his old school, Harris City Academy, in Croydon, south London.
View this post on Instagram

I am very very very proud to announce the launch of my new scholarship "The Stormzy Scholarship" in partnership with Cambridge University. With this scholarship we will be funding and covering the full tuition and maintenance for 2 black students this year and 2 black students in 2019 to study at Cambridge University. We as a minority are still heavily under represented at the top universities and I pray this scholarship serves as a reminder that we are more than capable of studying at places of this caliber. Congratulations to all the A-Level students getting their results today, be proud of yourselves despite what you got and overstand that this is only the tip of the iceberg for what's to come! This is my proudest venture thus far and I look forward to seeing some young black geniuses go on to achieve at Cambridge via this scholarship. @cambridgeuniversity www.cam.ac.uk/stormzyscholarship for all info. Applications close on Thursday 30th August! #StormzyScholarship ❤️🙏🏿💪🏿

A post shared by #MERKY (@stormzy) on
It aims to encourage the admission of more black students to top universities, after none got into some Cambridge University colleges between 2012 and 2016.
Two Cambridge students this year and two next year will have their fees paid for by the scholarship.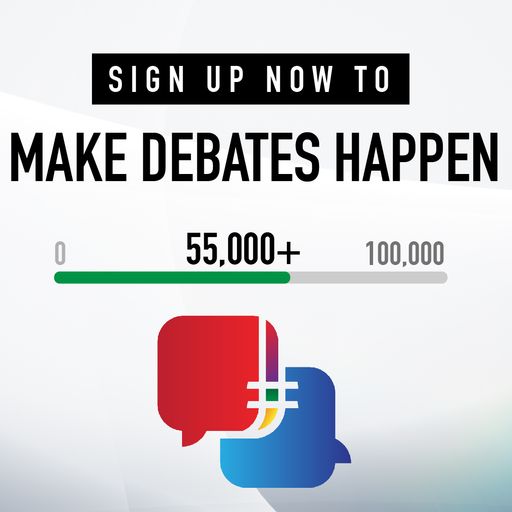 #MakeDebatesHappen
More than 50,000 people have signed our petition calling for televised leaders' debates before elections – have you?
Announcing his scholarship, Stormzy said: "If you're academically brilliant, don't think because you come from a certain community that studying at one of the highest education institutions in the world isn't possible.
"I was always reminded by my teachers that I was destined, if I wanted, to go down that road and study at one of the top universities."
Cheryl addresses 'abuse' over X Factor performance
By Lucia Binding, news reporter
Cheryl has spoken out after receiving "relentless abuse" for her performance on Sunday night's The X Factor.
The 35-year-old singer, who used to be a judge on the ITV show, sang her new single Love Made Me Do It during the results programme.
Her performance included an energetic dance routine which saw her licking her hand while wearing a black bodysuit with over-the-knee boots.
Media Ofcom said on Monday it had received 15 complaints "objecting to sexual tone and clothing in Cheryl's routine".
After reading negative comments about her performance, Cheryl posted a long statement on Twitter.
It read: "I wanted to start by saying thank you all so much for your lovely comments and support for my performance on Sunday. You may not have read about them but I definitely saw and felt them!
Hey… 🥰 pic.twitter.com/D6izQ3NBTT

— Cheryl (@CherylOfficial) November 20, 2018
"Having spent 16 years in the public eye I have always been accepting of people's opinions. Me personally, my music and performances are never going to be for everyone. And that's OK."
"I let a lot of things lie but the sheer level of unbalanced negativity towards me in the tabloid press these past few days has been frankly shocking and I need to address it".
She continued: "This level of relentless abuse should not be tolerated in any walk of life. From my appearance, my body size and shape to my performance and even dragging innocent people into this like they did to Nile Rodgers simply for a clickbait headline is totally uncalled for. It also gives the trolls a bigger voice and platform.
"What's even more surprising to me is that some of these people are the first to write that we should be being more socially aware and conscious of online bullying and mental health awareness. Is this any different?"
Cheryl ended the post by thanking fans for "being strong minded enough to not be influenced by the negativity", adding: "PS… I did watch my performance back and I LOVED IT!"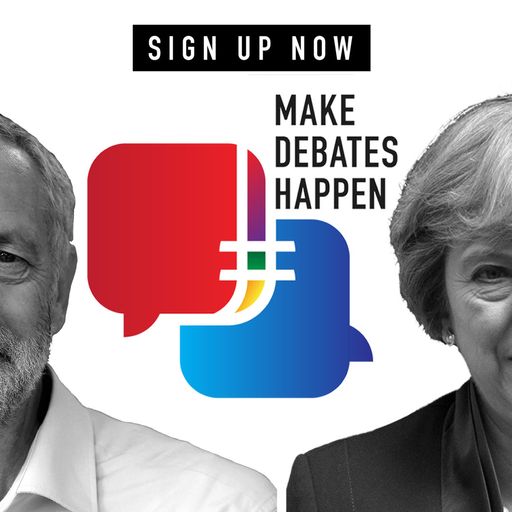 Force leaders to debate on TV
Have you signed our petition?
Following Sunday night's show, Chic star Nile Rogers dismissed suggestions he had "snubbed" Cheryl by not standing after her performance.
The 66-year-old, who has been filling in for The X Factor judge Robbie Williams, tweeted two photographs from the show with an explanation which said he would "never snub anybody".
More from Ents & Arts
Unseen Lady Gaga pics highlight body dysmorphia

Ed Sheeran stops show to help fan propose to girlfriend at London gig

Rapper Tekashi 6ix9ine facing minimum 32 years over racketeering and firearms charges

Snoop Dogg thanks himself as he gets star on Hollywood Walk Of Fame

Gaz Coombes cancels gigs and shares X-ray of broken leg after being 'Bruce Lee'd' by teenage daughter

Ronald Colman and Albert Trott among those denied a blue plaque by English Heritage
So I get to the lounge, open my powerbook and it says: @Xfactor fans are "convinced" that I snubbed Cheryl. With this pic on left as proof. Pic on right was me before I just happened to sit down. I'd never snub ANYBODY. It's not my nature. Really folks? This is what we've come to pic.twitter.com/2Soi1Qt473

— Nile Rodgers (@nilerodgers) November 19, 2018
Cheryl last appeared as a judge on the 2015 series of the The X factor and appeared in last year's show alongside head judge Simon Cowell during the judges' houses stage.
The singer, who has a son named Bear with ex-partner Liam Payne, will take on the role of dance captain on BBC One's new Saturday night show, The Greatest Dancer, which is due to air next year.