Patrick Reed wins the Masters by holding off late charges from Jordan Spieth and Rickie Fowler and getting one lucky break
Patrick Reed held off late challenges from some big names to win his first Masters.
Reed shot a 2-under, 70, to finish at 15-under, one stroke ahead of Rickie Fowler and two shots ahead of Jordan Spieth.
Reed briefly lost the lead, but also caught a huge break on No. 13 when his ball did not land in the water.
Patrick Reed held on to win the Masters despite some dramatic late charges from Jordan Spieth and Rickie Fowler.
Reed two-putted on No. 18 to beat Rickie Fowler by one stroke for his first career major championship.
Reed, who dominated the Par 5s during the first three rounds, struggled to score on the longest holes on Sunday. After going 13-under on 12 Par 5s heading into Sunday, with just one par to go with nine birdies and two eagles, he managed just four pars on Sunday.
But it was also the Par 5 No. 13 where he caught his most important break.
After Reed eagled No. 13 on Saturday, he once again went for the green on his second shot. While his shot came up short, he also caught a big break as the ball stayed up in the second cut and did not roll back into the creek.
Meanwhile, the story of the day was Jordan Spieth who started the day nine shots back. He played the first 16 holes at 8-under to briefly tie for the lead after making long putts at both Nos. 12 and 16.
Fowler made a late challenge of his own after his day got off to a slow start. He went 1-over through the first seven holes and fell six back before making a too-little-too-late charge on the back-nine.
Fowler went 5-under on the final ten holes, including a birdie on No. 18 to pull within one shot.
At the beginning of the day, Rory McIlroy looked like the most likely challenger, three strokes back and seemingly ready to rekindle the rivalry from the 2016 Ryder Cup.
McIlroy's challenge fell apart early. After pulling within one stroke after just two holes, Rors played 3-over over the next 12 holes to fall six strokes back.
But in the end it was "Captain America," as Reed has been dubbeed for his dominance at the Ryder Cup, who is now the Masters champion and owner of a green jacket.
Join the conversation about this story »
NOW WATCH: A neuroscientist explains why reality may just be a hallucination
Catering giant could change menus in no-deal Brexit
School meals provider Compass said it could change its menus and use alternative ingredients as it became the latest company to announce contingency plans for a no-deal Brexit scenario.
The FTSE 100 group, which is the world's biggest catering firm, said it was ready to start stockpiling ingredients if needed while it also had concerns over the impact on thousands of EU nationals in its British workforce.
Compass serves millions of meals a year to school children as part of its UK operations.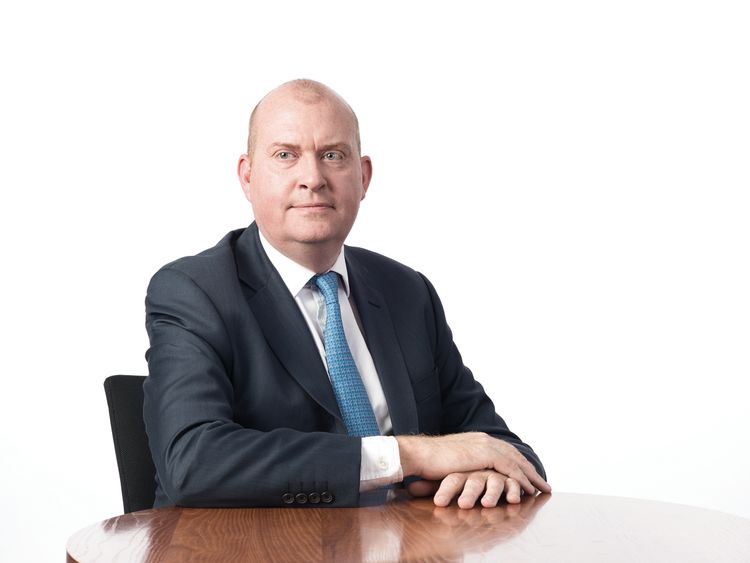 Its British division only represents a tenth of the overall business but chief executive Dominic Blakemore said the potential threat from Brexit was "serious".
Compass revealed details of its no-deal preparations on the same day as contingency plans were also set out by electrical goods retailer AO World and Electrocomponents.
It came as Bank of England governor Mark Carney raised the spectre of a shock to the economy on a scale not seen since the 1970s if there is no deal.
Force leaders to debate on TV
70,000 have signed our petition – have you?
Mr Blakemore described Theresa May's draft Brexit agreement as "better than no deal", adding to the raft of business voices backing the embattled Prime Minister's plan – including Rolls-Royce, Aston Martin and Airbus.
He said the company had contingency plans to start stockpiling and substituting with alternative ingredients if necessary.
He said this would happen "gradually over time" should the prospect of no deal become more likely as the 29 March 2019 date approaches.
"We are looking to increase some inventories where appropriate, but also be flexible around the menus."
It came as Compass reported a 2.6% fall in pre-tax profits to £1.5bn for the year to 30 September, after taking a hit from the weaker pound.
Also on Tuesday, online electrical goods retailer AO World said it might have to increase stock levels in the event of any friction in the supply chain that Brexit may cause.
Meanwhile, industrial distribution company Electrocomponents said it planned to invest £30m in inventory as part of its plans to mitigate the potential impact of Britain's departure from the EU.
More from Business
Wall Street sees renewed sell-off amid worries over technology stocks

Renault row looms as chairman Carlos Ghosn held over £34m pay claims

Carney remarks on draft Brexit deal offer some support to PM May

TalkTalk rings changes with HQ relocation to Manchester

It's not fair, ex-BHS owner Dominic Chappell complains after court hearing

EasyJet sees higher summer 2019 demand despite Brexit
Other companies which have revealed stockpiling plans include engine maker Rolls-Royce and Mr Kipling maker Premier Foods.
Firms are worried that a sudden end of frictionless trade with the continent could cause delays at ports and threaten the timely delivery of parts and ingredients.