Payton Summons: Brain dead girl denied further life support
A judge in Texas has denied a further restraining order to keep a nine-year-old girl, said by doctors to be brain dead, on life support.
Payton Summons suffered cardiac arrest late last month but her parents obtained a court order forcing a hospital to keep her alive.
However, the district court judge said the burden of proof for a further order had not been met, US media report.
The current order is due to expire on Monday, the family's lawyer said.
Payton "suffered a devastating injury to her brain due to being without oxygen for over an hour" as a result of a tumour in her chest that had stopped her blood circulation, doctors at the Cook Children's Medical Center in Fort Worth said in a statement, quoted by local channel KTVT.
What will her parents do?
Payton's parents had not yet decided whether to apply for a new restraining order, lawyer Justin Moore told CNN.
"This presents a great issue for parents in the state of Texas," he said.
"They don't know how to proceed when they have a child put in this condition as Payton Summons has been put in.
"So I believe our fight is going to continue on in order to carve out some real narrow language in the law to provide courts, lawyers and parents guidance because that's what they need in times like this."
How did Payton fall ill?
She was staying with her grandmother when she woke up and said that she could not breathe.
She was taken to Cook Children's Medical Center, where doctors said they were able to revive her heartbeat but not her breathing. She was placed on a ventilator before doctors confirmed that she did not have brain activity.
Under Texas law, a person is considered dead when they have lost all brain function, the hospital added.
Payton's parents filed a temporary restraining order to keep her on life support while they tried to find another hospital that would accept her.
However only two out of more than 20 institutions contacted said they might take her – "and those were preconditioned on certain things which may be life threatening to Payton if performed", another lawyer for the family, Paul Stafford, told CNN.
Jamal Khashoggi's death exposes Saudi regime
Jamal Khashoggi was a gracious, polite and gentle man to meet.
Not the type to risk a fight with a bunch of goons behind closed doors in a consulate, or anywhere else for that matter.
For those who met and knew him, the latest storyline out of Riyadh is preposterous.
It also contradicts the shrill Saudi denials of the past two weeks that anything untoward happened in the consulate, leaving the credibility of the Saudi government in shreds.
The most likely explanation must remain Mr Khashoggi's killing was ordered by Crown Prince Mohammed Bin Salman.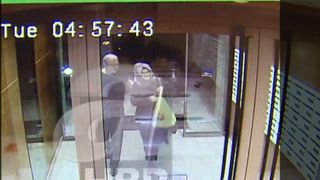 Second most likely is an interrogation, intimidation or rendition operation, authorised or not by the prince, that went badly wrong.
If that was the case it is unthinkable the Crown Prince did not know what happened. He is after all Crown Prince and defence minister: intelligence agencies answer to him. He would have been told.
So he was either complicit in the killing and ordered it.
Or it was a botched operation which he soon learned about.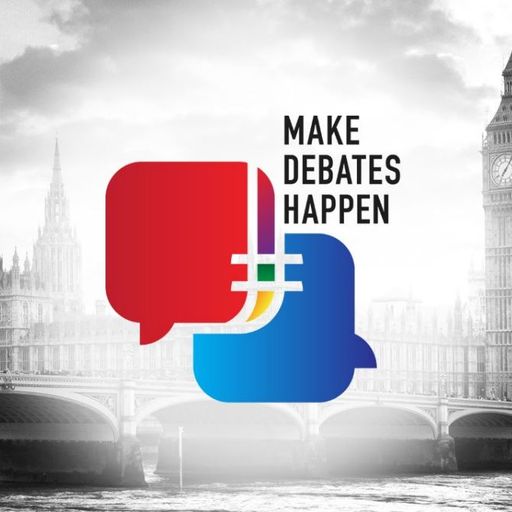 Sign here to force leaders to debate on TV
Thousands have signed our petition for an Independent Leaders' Commission to organise election debates – have you?
If that was the case, inexplicably he waited two and a half weeks before letting the world know.
Two and a half weeks of damaging diplomatic fallout.
In that time his government, and supporters in the media angrily denied claims the writer died in the consulate. Claims they now say are true. The fortnight damaged both Saudi credibility and relations with allies.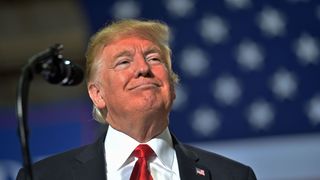 That would make him incompetent.
So either a rash impetuous ruler who dispatches assassins to kill journalists or an inept one. Neither are what America or Britain seek as a partner in this crucial region.
Critics say this is the price America pays for giving the young prince free rein.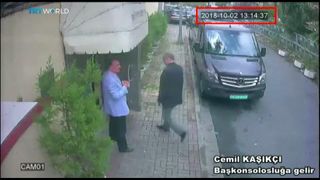 Mr Trump's amoral foreign policy has led to an immoral one as the administration scrambles to give cover to its ally. A rogue ally that has caused considerable damage but is now too important to lose.
In his short time in office, MBS has presented himself as a twenty first century form of enlightened despot.
More from World
Jamal Khashoggi: Turkey 'won't allow cover-up' of journalist's death

Suicide bomber kills 15 at Afghanistan election polling station

More than 60 foetuses in cardboard boxes and freezers found in US funeral home

Police struggle to identify badly dismembered victims of India train crash

Riot police clash with migrants desperate to reach US

Mega Millions jackpot hits record-breaking $1.6bn after no one wins $1bn
An absolute ruler but one who wants to use his authoritarian power to reform and modernise his country.
That image may well have died with Jamal Khashoggi at considerable cost to his country and support from the west.