Pentagon grounds F-35 fighter jets
The Pentagon has grounded a global fleet of F-35 fighter jets after one of the planes crashed for the first time.
The aircraft, which are the most expensive ever made, will have fuel tubes removed and replaced.
Britain has 16 F-35B jets and has pledged to buy 138 in total.
Unit costs vary, but the planes are said to cost around $100m (£76.6m) each.
A Ministry of Defence spokesperson said: "Safety is our paramount concern, therefore the UK has decided to pause some F-35 flying as a precautionary measure while we consider the findings of an ongoing enquiry.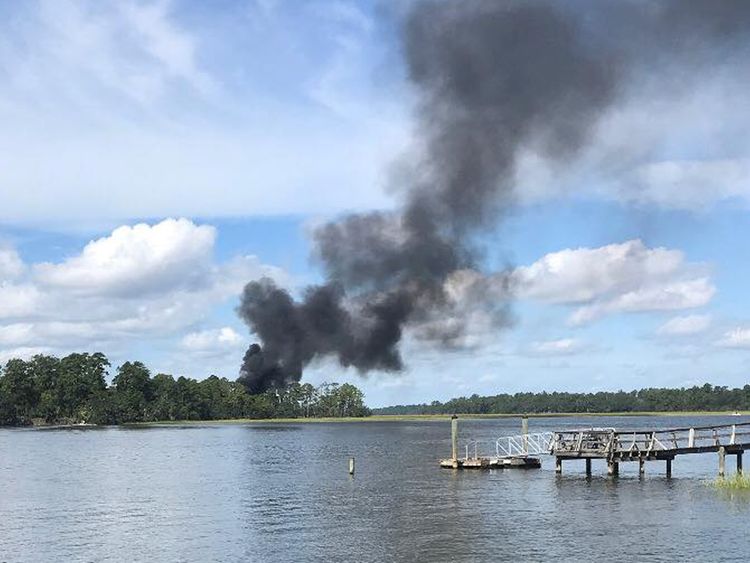 "F-35 flight trials from the aircraft carrier, HMS Queen Elizabeth, are continuing and the programme remains on schedule to provide our armed forces with a game-changing capability."
A Marine Corps F-35B was completely destroyed in a crash during training in South Carolina on 28 September.
That crash came a day after the F-35 was first used in combat – when Marine Corps fighters hit Taliban targets in Afghanistan.
Joe DellaVedova, a spokesman for the F-35 program, said: "The action to perform the inspection is driven from initial data from the ongoing investigation of the F-35B that crashed in the vicinity of Beaufort, South Carolina."
Mr DellaVedova added that if "known good" tubes are already in place, then those planes will be returned to operational status.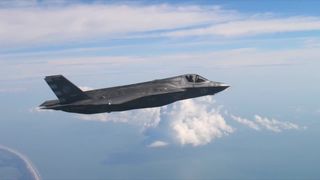 He said inspections were expected to be completed within the next 24 to 48 hours.
Mr DellaVedova added: "The primary goal following any mishap is the prevention of future incidents.
"We will take every measure to ensure safe operations while we deliver, sustain and modernise the F-35 for the warfighter and our defence partners."
The F-35 program is considered to be the most expensive weapons system in US history.
It cost an estimated $400bn and had a goal to produce 2,500 aircraft in the coming years.
Mr DellaVedova said: "The primary goal following any mishap is the prevention of future incidents.
"We will take every measure to ensure safe operations while we deliver, sustain and modernise the F-35 for the warfighter and our defence partners."
More from UK
Transgender prison inmate who sexually assaulted women jailed for life

Three critically injured in 'serious collision' on M4

Grenfell survivor: 'I didn't want my little girl to die in pain'

Patisserie Valerie owner warns on future as crisis deepens

Duke: Elephants, tigers and rhinos may be gone by the time my kids are 30

MP's fury over 'no-deal' Brexit plan to turn M26 into 'parking lot'
When the planes first touched down on UK soil, Defence Secretary Gavin Williamson said: "These formidable fighters are a national statement of our intent to protect ourselves and our allies from intensifying threats across the world."
The F-35 programme has been hit by numerous delays, cost overruns and setbacks, including a mysterious engine fire in 2014 that also led to commanders temporarily grounding the aircraft.
Jamal Khashoggi's death exposes Saudi regime
Jamal Khashoggi was a gracious, polite and gentle man to meet.
Not the type to risk a fight with a bunch of goons behind closed doors in a consulate, or anywhere else for that matter.
For those who met and knew him, the latest storyline out of Riyadh is preposterous.
It also contradicts the shrill Saudi denials of the past two weeks that anything untoward happened in the consulate, leaving the credibility of the Saudi government in shreds.
The most likely explanation must remain Mr Khashoggi's killing was ordered by Crown Prince Mohammed Bin Salman.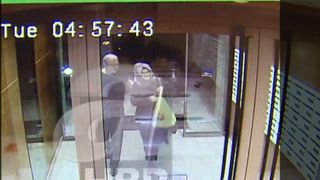 Second most likely is an interrogation, intimidation or rendition operation, authorised or not by the prince, that went badly wrong.
If that was the case it is unthinkable the Crown Prince did not know what happened. He is after all Crown Prince and defence minister: intelligence agencies answer to him. He would have been told.
So he was either complicit in the killing and ordered it.
Or it was a botched operation which he soon learned about.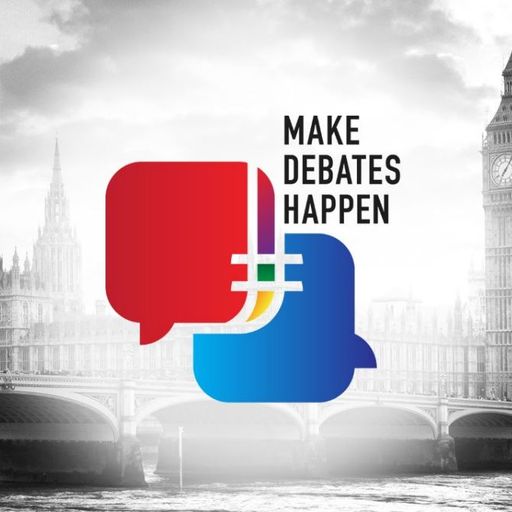 Sign here to force leaders to debate on TV
Thousands have signed our petition for an Independent Leaders' Commission to organise election debates – have you?
If that was the case, inexplicably he waited two and a half weeks before letting the world know.
Two and a half weeks of damaging diplomatic fallout.
In that time his government, and supporters in the media angrily denied claims the writer died in the consulate. Claims they now say are true. The fortnight damaged both Saudi credibility and relations with allies.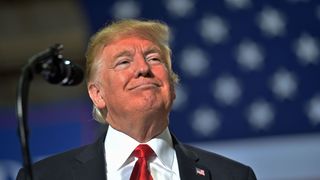 That would make him incompetent.
So either a rash impetuous ruler who dispatches assassins to kill journalists or an inept one. Neither are what America or Britain seek as a partner in this crucial region.
Critics say this is the price America pays for giving the young prince free rein.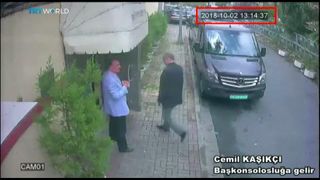 Mr Trump's amoral foreign policy has led to an immoral one as the administration scrambles to give cover to its ally. A rogue ally that has caused considerable damage but is now too important to lose.
In his short time in office, MBS has presented himself as a twenty first century form of enlightened despot.
More from World
Jamal Khashoggi: Turkey 'won't allow cover-up' of journalist's death

Suicide bomber kills 15 at Afghanistan election polling station

More than 60 foetuses in cardboard boxes and freezers found in US funeral home

Police struggle to identify badly dismembered victims of India train crash

Riot police clash with migrants desperate to reach US

Mega Millions jackpot hits record-breaking $1.6bn after no one wins $1bn
An absolute ruler but one who wants to use his authoritarian power to reform and modernise his country.
That image may well have died with Jamal Khashoggi at considerable cost to his country and support from the west.