SSE and NPower merger delayed over price cap
A merger between two of the so-called "big six" energy firms has been delayed after the regulator proposed a cap to default energy prices.
SSE, whose deal with Germany's Innogy – owner of NPower – would have created the second-biggest energy supplier behind Centrica-owned British Gas, said the "proposed combination would be delayed beyond Q1 of 2019".
It went on to say the "impact of some recent market developments mean that the commercial terms associated with the proposed combination will need to be reconsidered".
The industry has been under pressure to scrap controversial standard variable tariffs, which were described as a "rip-off" by the prime minister and which are often the most expensive.
The default rates are currently paid by almost half of UK households, despite a pick-up in switching rates.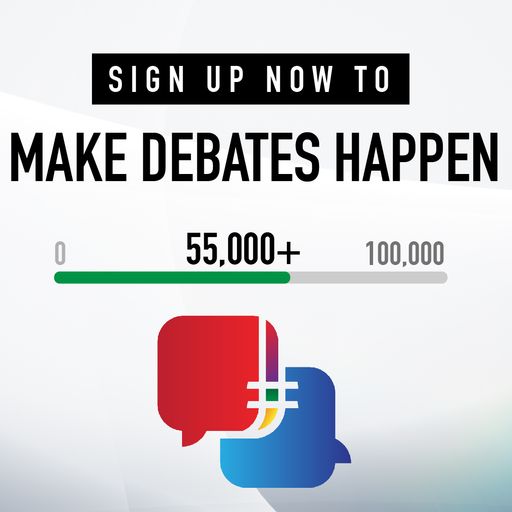 #MakeDebatesHappen
More than 50,000 people have signed our petition calling for televised leaders' debates before elections – have you?
The energy regulator, Ofgem, said it wanted to cap the default electricity and gas bill at £1,136 a year. The cap will be in place by the end of the year. It should save households about £1bn.
SSE issued a profit warning in September, saying earnings at its household supply business will be significantly lower if Ofgem's cap is implemented.
Alistair Phillips-Davies, chief executive of SSE, said: "We continue to believe that creating a new, independent energy supplier has the potential to deliver real benefits for customers and the market as a whole, and that remains our objective.
"In assessing potential changes to the commercial terms of the proposed SSE Energy Services/npower combination, the interests of customers, employees and shareholders will be paramount."
SSE was expected to hold 65.6% of the stock on the new company that would be listed on the London Stock Exchange.
More from Business
Bombardier cuts 5,000 jobs in worldwide cull with UK workers at risk

Fed expected to hike US interest rates in December as economy strengthens

Google rewrites sexual harassment policy after staff protests

'Fast-fashion' retailers called before parliament over cheap clothing

Accounting scandals prompt KPMG ban on non-audit work

Toshiba to wind up UK nuclear power venture in restructuring programme
Germany's Innogy owns Npower.
The announcement came after the close of trade on Thursday.
China's top security agency is accused of directing a wave of cyberattacks against Australia
Australian companies have been the target of a fresh wave of China-originated cyberattacks this year as part of a "constant, significant effort" to plunder corporate assets and intellectual property, according to a report released Tuesday.
Beijing has rejected the claims that China's top security agency planned and directed a surge in cyber attacks on Australian companies.
The report alleges the coordinated attacks also broke a personal agreement struck between China's Premier Li Keqiang and the former Australian Prime Minister Malcolm Turnbull that both countries would put a stop to the theft of each other's commercial secrets.
A foreign ministry spokesperson provided China's stock responses to accusations of hacking: "groundless, speculative, unprofessional and irresponsible."
SYDNEY, Australia — China's foreign ministry has recorded its usual annoyance following an investigation into Chinese corporate hacking in Australia that comes only days after US Vice President Mike Pence pointed the finger at Beijing for its overwhelming "intellectual property theft".
China's peak security agency has been overseeing a surge in cyberattacks on Australian companies over the past year, in an operation dubbed "Operation Cloud Hopper," and at the behest of China's Ministry of State Security according to a report by Fairfax Media and broadcaster Channel Nine.
The Cloud Hopper cyber-espionage campaign was first uncovered by security researchers at PwC, BAE Systems, and the UK's National Cyber Security Centre.
Those researchers concluded in 2017 that the campaign was the work of the China-based, People's Liberation Army connected APT10 hacking group.
In 2016, US security firm Mandiant released the report "APT1 Exposing One of China's Espionage Units," describing the term as Advanced Persistent Threat 1, "a single organization of operators that has conducted a cyber-espionage campaign against a broad range of victims since at least 2006."
On Tuesday, unnamed senior Australian officials are cited in the Fairfax report as saying this recent surge of attacks targeting sectors across the Australian economy from "industry to corporate and military" were confirmed by the "Five Eyes" intelligence alliance.
Five Eyes is the name given to an intelligence-sharing network made up of the US, Britain, Canada, Australia, and New Zealand, as part of the same campaign.
The senior Australian government source told Fairfax the activity was "a constant, significant effort to steal our intellectual property," and that China's Ministry of State Security was responsible for Operation Cloud Hopper.
Australian universities and network providers have attracted criticism for lax security measures.
The massive uptick in activity was also backed up by the vice president of the US cybersecurity company CrowdStrike, Mike Sentonas.
Following a deal struck between the Chinese premier and Australian prime minister earlier in 2017, Sentonas said that from the beginning of this year, he had "noticed a significant increase in attacks."
"The activity is mainly from China and it's targeting all sectors," he told Fairfax.
"There's no doubt the gloves are off."
Read more: Australia's top cyber spy says China's tech is too good to be allowed near key infrastructure
One senior Australian government source said China's mission was "a constant, significant effort to steal our intellectual property."
The cyber theft places intense pressure on Australian Prime Minister Scott Morrison to respond as the cyber security pact signed between the two countries only last year appears to be in question.
In response the Chinese foreign ministry rolled out its standard response to what is now a well-practiced routine.
Ministry spokesman Geng Shuang told the regular press briefing in Beijing that the accusations were groundless or "without factual basis."
"The speculative report without factual basis is irresponsible and unprofessional," (没有事实根据的臆测报道是不负责任、不专业的), Geng said.
**In 2013 a foreign ministry spokesman Hong Lei made the same observation at his regular press briefing when asked to comment on a report then released by the US security company Mandiant, that singled out the People's Liberation Army (PLA) for conducting cyber espionage against Western countries for years. "The speculative report without factual basis and groundless criticism is irresponsible and unprofessional." he said.
Two years earlier Lei called a very blunt report on China's role foreign cyber spying submitted to the US Congress in November, 2011, as speculative and both unprofessional and irresponsible."
And remember when North Korea successfully Sony Pictures in 2014?
"This kind of speculative report without factual basis is irresponsible and unprofessional," then foreign ministry spokesmen Hua Chunying said.**
China has a rich legacy of infuriating Western governments that have routinely accused it of plundering industrial, corporate and military secrets.
Last year, sensitive data about Australia's F-35 stealth fighter and P-8 surveillance aircraft programmes were stolen when a defence subcontractor was hacked with a tool widely used by Chinese cyber criminals.
The Australian Federal Police and Australian Security Intelligence Organisation (ASIO) have reportedly intensified their cooperation to respond to the threat.
However, a senior police source said in the report that they are many months behind the US.
Without enforcement, there was no effective deterrence, the report said, citing one national security source.
The Australian Signals Directorate (ASD) the country's top cyber enforcement agency has detected attacks against several Western businesses, although the names of the affected firms have not been made public.
Meanwhile, the systems of Australian defense contractor Austal were also breached last month as part of a subsequent extortion attempt.
The source of the attack has not yet been confirmed, but officials say that this time the attack may have came out of the Middle East with Iran the most likely culprit, according to the Australian Cyber Security Centre.
SEE ALSO: Australia's top cyber spy says China's tech is too good to be allowed near key infrastructure
Join the conversation about this story »
NOW WATCH: What serving in the military taught beauty YouTuber Jackie Aina