Supple on Keane support and being Cluxton's understudy
A rain-soaked summer's evening in Paris may have been an unusual setting for to thank Roy Keane for his support, but such is the unusual path Shane Supple's career has followed.
Supple and his Bohs team-mates are currently on a fine run of form, having risen away from the relegation zone into fifth place in the SSE Airitricity League and welcome Cork City to Dalymount Park on Sunday in the FAI Cup semi-final.
It is a far cry from nine years ago when Supple announced his retirement from professional soccer in August 2009, telling then Ipswich manager Keane that he had "fallen out of love" with his profession.
After six years away from the game, where he pursued his interest in Gaelic Football and spent the 2013 season as understudy to Stephen Cluxton with Dublin, he played for Crumlin United in 2015 before signing for the Gypsies in 2016.
A remarkable turnaround saw him called into the Republic of Ireland's end-of-season international friendlies against France and the USA.
It was the encounter at the Stade de France which saw the 31-year-old speak to Keane properly for the first time in nine years.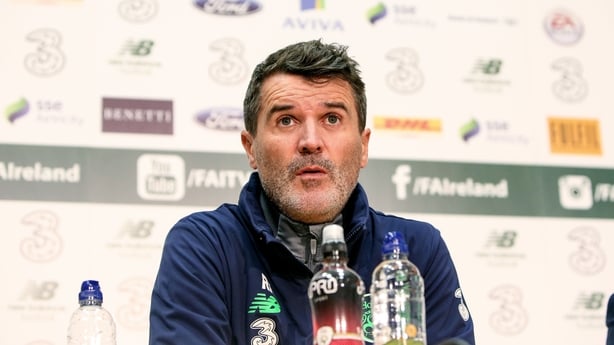 "It was nice to thank Roy for how he handled that whole situation," he told Soccer Republic Extra. "He asked me if I needed any help or if I wanted to take a few weeks off from Ipswich [in 2009]. I think he saw from how I reacted how I made my mind up that it was time to come home.
"Within three days I was out of there, contract cancelled and no issues.
"I said, 'thanks for how you looked after me'".
He also reflected on his time with the Dubs where he had the unenviable task of attempting to dislodge Cluxton as number one choice.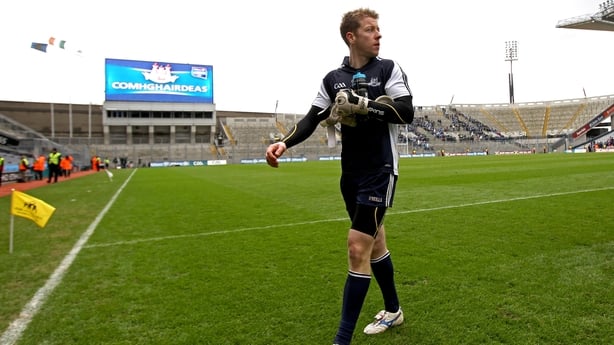 "I went into the panel in 2013 in Jim's first year and spent the whole season involved behind Stephen. I knew I wasn't going to get an opportunity to play as much as I wanted to play. I wanted to play every game.
"I saw there wasn't much opportunity for me so I stepped back"
"It was a big ambition of mine when I came back from England to play for Dublin.
"I saw there wasn't much opportunity for me so I stepped back from that, and there were work commitments as well. Eventually it came back around to Bohs."
He continued to juggle club commitments with St Brigid's and Bohs, but had to step earlier this schedule pushed him to his limits.
One particular weekend in April was "too much" he admits where he lined out for Bohs on Friday night, played senior club championship against Ballymun at Parnell Park the following day before travelling to the Brandywell for a game against Derry City on Monday night.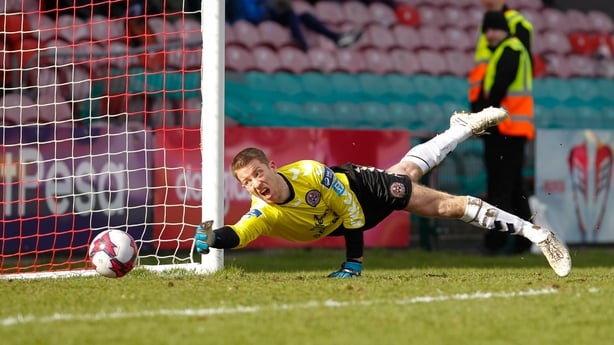 Now he is fully focused on the Gypsies and says the recent 3-1 victory away to St Patrick's Athletic was another positive note.
"We're on the crest of a wave at the moment. The young lads stepped up at St Pats where the other lads had left off.
"The confidence is high and the second half of the season has been easier for us. The first half was difficult in terms of recovery, especially for us because we are part-time. Lads are working, so recovery is not as bad.
"We have a game now every week, it's been a lot easier. We can work on things on training and we have a settled team."
Goal-happy Shelmaliers win first ever Wexford SFC crown
Shelmaliers 4-14 Kilanerin 1-07
Goals at the start of either half powered Shelmaliers to a famous first-ever Wexford SFC crown at the expense of seven-time champions Kilanerin in Saturday's replay at sunny Innovate Wexford Park.
Four years after annexing their maiden county senior hurling crown, the black-and-amber dominated this rematch, with goals from Simon Donohoe, AJ Lehane, Ross Banville and Eoghan Nolan decorating their glorious breakthrough eleven years after Shelmaliers' emergence from intermediate ranks.
Shels monopolised the first-half, but kicked nine frustrating wides as they failed to put Kilanerin to bed.
Regardless, after a dream start when Simon Donohoe, their saviour from the drawn tie, netted after only 63 seconds, the winners eased ahead by 1-6 to 0-1 at half-time as Eoghan Nolan (2), AJ Lehane (3) and captain Eoin Doyle delivered.
Simon Donohoe went close to netting a second personal goal just before the interval.
But the black-and-amber did raise another green-flag within a minute of the resumption, when AJ Lehane profited after a swift move, and teenager Ross Banville got in on the goal-scoring act on 40 minutes to send Shelmaliers soaring clear by 3-9 to 0-3.
'Man of the match' Eoghan Nolan carved through for their fourth goal in the 45th-minute, and although Matty Forde pegged back a goal from a 55th-minute penalty, the Shels were already well and truly home and hosed and joining the roll-of-honour.
Shelmaliers: James Gordon, André O'Brien, James Cash, Ciarán O'Shaughnessy, Simon Donohoe (1-01), Brian Malone (0-01), Graham Staples, Glen Malone (0-01), Eoghan Nolan (1-02), Aidan Cash, Eoin Doyle (capt., 0-01), Ross Banville (1-01), Conor Hearne, AJ Lehane (1-03, 0-1f), Craig McCabe (0-02, 1f, 1pen.).
Subs: Jody Donohoe (0-01) for Banville (51); Páraic O'Leary for Hearne (55); Seán Keane-Carroll for Lehane (55); Tommy Barron (0-01) for Staples (57); Brian Murphy for Doyle (58); Cian Manley for O'Brien (60).
Kilanerin: Tom Hughes, Rhys Owley, Colm Kavanagh, Aidan Jones (capt.), Mark Boland, Gavin O'Toole, Denis Jones, Niall Hughes (0-01), Niall Breen, Peter Hughes (0-01), Dean O'Toole, Páraic Hughes, Conor Devitt, Matty Forde (1-3, 1-00 pen., 0-03fs), Seán Forde (0-01f)
Subs: Mark Gethings for S Forde (18); S Forde for M Gethings (31); Bobby Hughes (0-01) for D Jones (34); Emmett O'Toole for Peter Hughes (43); Ben O'Connor for Boland (43); Edward Hughes for Kavanagh (47);
Referee: Seán Whelan (St. Martin's).