UK infrastructure being targeted by hackers
By Alexander J Martin, Technology Reporter
Hackers are targeting companies connected to the UK's critical national infrastructure, the National Cyber Security Centre (NCSC) has warned.
The campaign against critical national infrastructure (CNI) has been taking place since at least March 2017 and is ongoing, according to an industry advisory notice circulated by the NCSC.
Cybersecurity companies which have identified very similar campaigns include Symantec, BAE Systems and Kaspersky Labs, who have suggested that the hackers may be based in Eastern Europe.
The hacking group is believed to conducting a cyber espionage campaign covering a broad range of targets connected to CNI through supply chain attacks.
Such attacks target computers which are not directly connected to the ultimate target's network and are a technique for compromising victims who might have very thorough security at their immediate perimeter.
In January, NCSC head Ciaran Martin said it was a matter of "when, not if" the UK was victim to a category one cyberattack targeting CNI.
The ultimate aim of such attacks is most often assumed to be sabotage, but the nature of an implant within a computer system means that it can be used to look into the system's workings as well as disrupt them.
:: What can the UK actually expect in a cyberwar?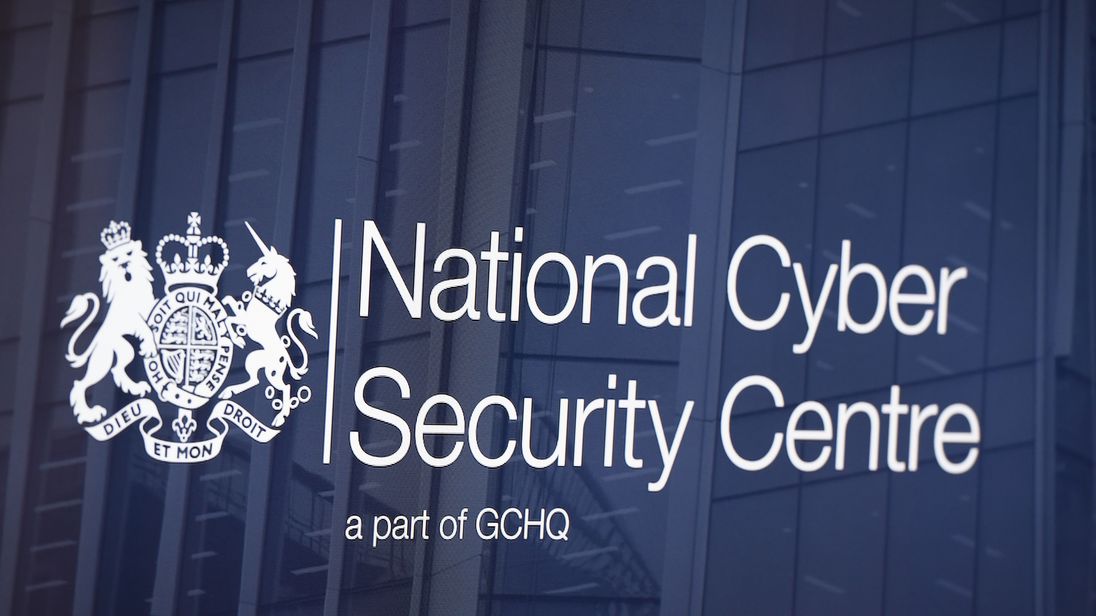 The hackers have been aiming to infect engineering and industrial control companies by strategically compromising particular websites in "watering hole" attacks, where they add a link to a resource located on a malicious file server.
Spear-phishing emails have also been detected, often including stolen CVs which are loaded with malware to take control of the victim's computer.
Dr Adrian Nish, the head of Threat Intelligence at BAE Systems Applied Intelligence told Sky News: "This is a classic supply-chain attack – where the culprits hack into small companies initially and use them as stepping stones in targeting larger organisations.
"The larger organisations would typically be customers of theirs, hence an inherent trust relationship already exists.
"Here the attackers are focused on the energy sector as their end targets, and leverage engineering firms supplying specialist technology to stage further attacks – either via email, compromising their websites, or even placing malware into software updates.
"It is widespread activity, though focused on Western Europe, the UK, and US. This is not a new campaign, but supply chain vulnerabilities represent an ongoing risk to organisations," Dr Nish added.
Kaspersky Lab suggested that because the adversary was not deploying zero-day exploits (exploits which had never been seen before, leaving security researchers with "zero days" to respond to them), it was not a very sophisticated campaign.
More from United Kingdom
1.5bn sensitive files are exposed on the internet, security researchers say

North Korean hackers, not nukes, threaten UK the most – report

Recap: Belgium joins nations expelling diplomats

Icy roads and floods still a risk as big thaw begins

Drivers stuck for 18 hours in the snow as cold snap batters the UK

Naming Russia as a perpetrator offers cybersecurity its #MeToo moment
However, Symantec noted that part of a similar threat actor's methodology meant that it was not possible to definitively identify its origins – suggesting that the group wants to make it difficult to identify who is behind the campaign.
The company described the threat actor it has identified as an "accomplished attack group" which has carried out "targeted attacks on energy sector targets since at least 2011".
Obesity 'to kill more women than smoking in 25 years'
Obesity is to overtake smoking as the leading cause of preventable cancer in British women, according to a new paper.
If trends continue, obesity-related cancers could account for 23,000 cases by 2035, compared to 25,000 caused by smoking in the same year, said the report by Cancer Research UK.
By 2043 obesity is likely to cause more cancer cases than smoking.
The conclusions were based on projections, and researchers stressed that there remain many uncertainties in predicting what will cause cancers in the future.
As fewer people smoke and obesity rates increase, however, the gap will continue to close.
With higher rates of obesity and fewer smokers among women than men, the narrowing is happening faster among women.
Blog post: How we estimated when obesity might catch smoking as the top cause of cancer: https://t.co/UmTgnmth6A pic.twitter.com/7EyEF7dnMU

— Cancer Research UK (@CR_UK) 24 September 2018
The charity is now launching a campaign to raise awareness of the link between cancer and obesity, and to encourage a healthier lifestyle.
It said only around one in seven people in the UK are aware of the link between obesity and cancer.
"The decline in smoking is a cause for celebration. It shows how decades of effort to raise awareness about the health risks plus strong political action including taxation, removing tobacco marketing and a ban on smoking in indoor public places, have paid off," said professor Linda Bauld, a prevention expert at the charity.
"But, just as there is still more to do to support people to quit smoking, we also need to act now to halt the tide of weight-related cancers and ensure this projection never becomes a reality."
Measures suggested following the research including a ban on junk food adverts before 9pm and restrictions on promotions of unhealthy food and drink.
"Obesity is the new smoking, one of the greatest public health challenges of our generation," a spokesperson for NHS England said.
"Expanding waistlines also mean a heavier burden for taxpayers which is why, as we draw up a long term plan for the NHS, we are exploring all options to help patients to help themselves and help the NHS."
More from UK
Infected Blood Inquiry opens: Contaminated blood victims seek answers

Petition launched for permanent leaders' TV debates

Police officers help deliver baby girl in five minutes

LIVE: Brexiteers unveil alternative EU divorce plan

Thomas Cook shares dive after 'hot weather' profit warning

AI soldiers: Army trials battlefield scanning technology
In releasing the report, Cancer Research says it hopes to prevent the projected rise in obesity-related cancers becoming a reality – by taking cues from success in stopping smoking.
In the first half of the 20th century it is believed that up to 80% of men smoked, but today around 17% of men are smokers.