UK infrastructure being targeted by hackers
By Alexander J Martin, Technology Reporter
Hackers are targeting companies connected to the UK's critical national infrastructure, the National Cyber Security Centre (NCSC) has warned.
The campaign against critical national infrastructure (CNI) has been taking place since at least March 2017 and is ongoing, according to an industry advisory notice circulated by the NCSC.
Cybersecurity companies which have identified very similar campaigns include Symantec, BAE Systems and Kaspersky Labs, who have suggested that the hackers may be based in Eastern Europe.
The hacking group is believed to conducting a cyber espionage campaign covering a broad range of targets connected to CNI through supply chain attacks.
Such attacks target computers which are not directly connected to the ultimate target's network and are a technique for compromising victims who might have very thorough security at their immediate perimeter.
In January, NCSC head Ciaran Martin said it was a matter of "when, not if" the UK was victim to a category one cyberattack targeting CNI.
The ultimate aim of such attacks is most often assumed to be sabotage, but the nature of an implant within a computer system means that it can be used to look into the system's workings as well as disrupt them.
:: What can the UK actually expect in a cyberwar?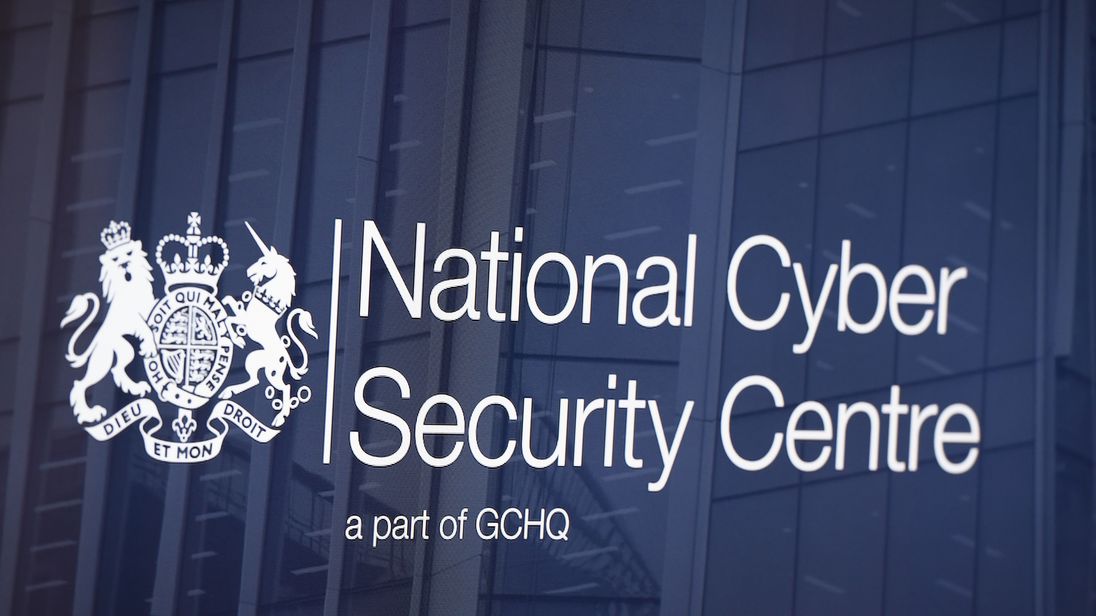 The hackers have been aiming to infect engineering and industrial control companies by strategically compromising particular websites in "watering hole" attacks, where they add a link to a resource located on a malicious file server.
Spear-phishing emails have also been detected, often including stolen CVs which are loaded with malware to take control of the victim's computer.
Dr Adrian Nish, the head of Threat Intelligence at BAE Systems Applied Intelligence told Sky News: "This is a classic supply-chain attack – where the culprits hack into small companies initially and use them as stepping stones in targeting larger organisations.
"The larger organisations would typically be customers of theirs, hence an inherent trust relationship already exists.
"Here the attackers are focused on the energy sector as their end targets, and leverage engineering firms supplying specialist technology to stage further attacks – either via email, compromising their websites, or even placing malware into software updates.
"It is widespread activity, though focused on Western Europe, the UK, and US. This is not a new campaign, but supply chain vulnerabilities represent an ongoing risk to organisations," Dr Nish added.
Kaspersky Lab suggested that because the adversary was not deploying zero-day exploits (exploits which had never been seen before, leaving security researchers with "zero days" to respond to them), it was not a very sophisticated campaign.
More from United Kingdom
1.5bn sensitive files are exposed on the internet, security researchers say

North Korean hackers, not nukes, threaten UK the most – report

Recap: Belgium joins nations expelling diplomats

Icy roads and floods still a risk as big thaw begins

Drivers stuck for 18 hours in the snow as cold snap batters the UK

Naming Russia as a perpetrator offers cybersecurity its #MeToo moment
However, Symantec noted that part of a similar threat actor's methodology meant that it was not possible to definitively identify its origins – suggesting that the group wants to make it difficult to identify who is behind the campaign.
The company described the threat actor it has identified as an "accomplished attack group" which has carried out "targeted attacks on energy sector targets since at least 2011".
The curious case of the electric carving knife
The Black + Decker ComfortGrip 9-inch electric knife.
Black + Decker
Electric knives are cheesy antiques, right? You have to plug them in, they're noisy, and seem ridiculous when compared to a traditional knife, especially if you own a quality tool that you keep sharp. They have an old-school vibe, but not good old-school. More like: an unnecessary gadget that Mad Men-type ad execs would hawk.
But a good electric knife can do one thing really well: it will cut roast meat cleanly, leaving a tidy little strip of skin on top of each slice. In other words—they are silly, but if you're ever going to use one, it's Thanksgiving and other occasions like it. The moments when you want things to be pretty.
Last year, staffers at Cook's Illustrated magazine—the magazine of the well-respected America's Test Kitchen—tried out four electric knives. The results surprised the publication's editor-in-chief.
"I was super skeptical when they started that testing," says Dan Souza, editor of Cook's Illustrated. "It's just kind of this relic from the 50s and 60s." One problem is the noise; they can be "as loud as a lawnmower."
"I would say that they're not taken especially seriously," he adds.
But one model stood out for them: the Black + Decker ComfortGrip 9-inch electric knife, which is $20. An electric knife has two side-by-side blades that move back and forth quickly, meaning that you don't need to saw manually—you just push down. It looks like a power tool you'd find in a wood shop, not a kitchen cabinet.
"You can get a very clean cut that way," he says. "That winning one did do a really nice job of keeping a perfect little strip of crispy skin on every single slice."
To get the most out of an electric knife, first separate the chunks of breast meat from the cooked bird—a task for which Souza recommends just using a regular chef's knife. Then, place meat on a cutting board, skin up, and use the electric knife to cut it across the grain.
The knife breaks down into multiple pieces.
Black + Decker
"And that's really where I think the electric knife excels, with no tearing of the skin, and really, really clean slices," Souza says. The tool would also come in handy with a cooked piece of roast beef, or pork roast.
A good one can help people out who don't frequently cook, or carve, a turkey. "It does solve a potentially pretty big problem for home cooks," Souza says. "And there's the added pressure of you're wanting it to be this gorgeous thing on Thanksgiving."
David Bruno, a chef and associate professor at the Culinary Institute of America, agrees that an electric knife can come in handy when slicing a bird. "For someone who may have a drawer full of knives, what I generally find—unless they're really a knife aficionado—most of those knives are really dull," he says. A dull knife will rip the skin, but in this context, the electric knife could produce nice, tidy slices.
"In general, we don't use a lot of them," he adds. But they do have a niche. "People that are making food to display for competing, that really need an accurate slice, have been known to use these knives before." Some competitive barbecue cookers use them to cut their meats—but it's a controversial topic that has spawned countless arguments.
Of course, you don't need one. "I still really believe that if you have a super sharp knife, and you take really great care of it, you can absolutely carve a turkey with great success," Souza says.
Not sold on the idea of an electric knife? That's fine. The test kitchen at Saveur—one of Popular Science's sister publications—rounded up some blades to consider for your kitchen. You don't even need to plug them in. One of the knives on their list is a carver that's only $7. Want more choices? At the higher end is this $340 tool from Town Cutler, and in the middle is a $140 option. Bon appetit.