US reportedly confirmed Kim Jong Un is willing to discuss denuclearization
North Korea has told the US it is willing to discuss denuclearization, numerous media outlets reported Sunday.
The discussion would occur during an upcoming summit between President Donald Trump and Kim Jong Un.
This appears to confirm recent reports by South Korea and China that Kim has indicated he is open to denuclearization.
But Pyongyang and Washington probably have very different visions of denuclearization, with North Korea previously indicating the offer is conditional on US actions.
For the first time, North Korea has reportedly told the US it is willing to discuss denuclearization, a number of media outlets reported Sunday.
North Korea is willing to discuss the topic during an upcoming summit between leader Kim Jong Un and President Donald Trump, an administration official told Reuters, NBC News, and Bloomberg on Sunday. It is unclear whether this is the same source or independent accounts confirming the information.
Despite the report, Washington and Pyongyang may have different visions of "denuclearization."
The US wants North Korea to completely abandon its nuclear weapons program, while the North has previously said it would only do so if US troops left South Korea and end its commitment to defend the South and Japan with nuclear weapons.
At the very least, the news appears to reinforce previous indications that Kim is willing to discuss the prospect of denuclearization in some manner.
After visiting Pyongyang last month, a South Korean envoy announced Kim had said it was "his father's dying wish" to achieve denuclearization.
But South Korea has a vested interest in making it appear the North is willing to soften its stance, in the hope the US would be more likely to meet with the North. There was suspicion among experts that South Korea may have embellished Kim's words, and that the North Korean was unlikely to be open to denuclearization or would have even used the word.
Yet Kim then raised the topic again, several times, when he recently met with Chinese President Xi Jinping in Beijing.
Days ago it was revealed secret high-level talks have been occurring between the two countries ahead of a bilateral summit. CIA Director Mike Pompeo — who is Trump's pick for Secretary of State following the ouster of Rex Tillerson — has been leading the talks, several administration officials told CNN.
According to Reuters, intelligence officers in both countries are using a backchannel to communicate while the State Department uses its United Nations mission as an intermediary.
SEE ALSO: Beijing may be 'seething' over Kim Jong Un's hasty visit to China because it wasn't properly stage-managed
Join the conversation about this story »
NOW WATCH: Why Russia is so involved in the Syrian Civil War
Catering giant could change menus in no-deal Brexit
School meals provider Compass said it could change its menus and use alternative ingredients as it became the latest company to announce contingency plans for a no-deal Brexit scenario.
The FTSE 100 group, which is the world's biggest catering firm, said it was ready to start stockpiling ingredients if needed while it also had concerns over the impact on thousands of EU nationals in its British workforce.
Compass serves millions of meals a year to school children as part of its UK operations.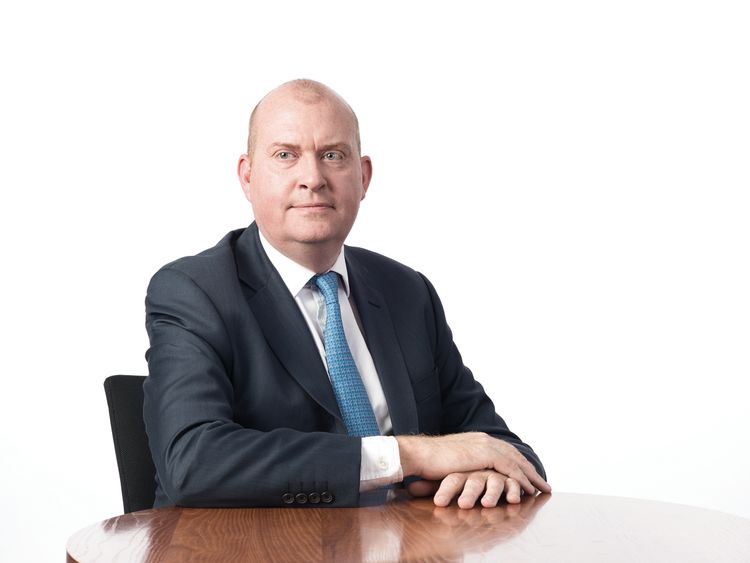 Its British division only represents a tenth of the overall business but chief executive Dominic Blakemore said the potential threat from Brexit was "serious".
Compass revealed details of its no-deal preparations on the same day as contingency plans were also set out by electrical goods retailer AO World and Electrocomponents.
It came as Bank of England governor Mark Carney raised the spectre of a shock to the economy on a scale not seen since the 1970s if there is no deal.
Force leaders to debate on TV
70,000 have signed our petition – have you?
Mr Blakemore described Theresa May's draft Brexit agreement as "better than no deal", adding to the raft of business voices backing the embattled Prime Minister's plan – including Rolls-Royce, Aston Martin and Airbus.
He said the company had contingency plans to start stockpiling and substituting with alternative ingredients if necessary.
He said this would happen "gradually over time" should the prospect of no deal become more likely as the 29 March 2019 date approaches.
"We are looking to increase some inventories where appropriate, but also be flexible around the menus."
It came as Compass reported a 2.6% fall in pre-tax profits to £1.5bn for the year to 30 September, after taking a hit from the weaker pound.
Also on Tuesday, online electrical goods retailer AO World said it might have to increase stock levels in the event of any friction in the supply chain that Brexit may cause.
Meanwhile, industrial distribution company Electrocomponents said it planned to invest £30m in inventory as part of its plans to mitigate the potential impact of Britain's departure from the EU.
More from Business
Wall Street sees renewed sell-off amid worries over technology stocks

Renault row looms as chairman Carlos Ghosn held over £34m pay claims

Carney remarks on draft Brexit deal offer some support to PM May

TalkTalk rings changes with HQ relocation to Manchester

It's not fair, ex-BHS owner Dominic Chappell complains after court hearing

EasyJet sees higher summer 2019 demand despite Brexit
Other companies which have revealed stockpiling plans include engine maker Rolls-Royce and Mr Kipling maker Premier Foods.
Firms are worried that a sudden end of frictionless trade with the continent could cause delays at ports and threaten the timely delivery of parts and ingredients.