White House 'prepares to investigate tech giants'
By Alexander J Martin, technology reporter
The White House has drafted an executive order for Donald Trump which would instruct federal agencies to investigate the business practices of technology giants including Facebook and Google.
Without naming specific companies, a draft copy of the order, obtained by Bloomberg, instructs antitrust (competition law) authorities to "thoroughly investigate whether any online platform has acted in violation of the antitrust laws".
Other federal agencies are instructed to develop recommendations on how to "protect competition among online platforms and address online platform bias" within a month by the order, which has not been finalised.
It is currently in its preliminary stages and federal agencies will consult on its contents before it goes to the president.
Mr Trump publicly accused Google of rigging its search results against him last month, apparently based on claims broadcast on the Lou Dobbs Tonight programme, a show on Fox.
#StopTheBias pic.twitter.com/xqz599iQZw

— Donald J. Trump (@realDonaldTrump) August 29, 2018
He also claimed in a tweet that the web giant promoted Barack Obama's addresses but not his own.
Google rejected the allegations.
Detecting and establishing bias in complicated algorithms is a growing problem in the field of computer science, with artificial intelligence being used to make determinations issues such as the likelihood of prisoners to reoffend and loan interest rates.
Biased algorithms could have especially significant financial repercussions when they control the results of commercial platforms as dominant as Google Search.
The bias that Mr Trump has accused technology companies of remains political, despite research by independent parties not supporting his accusations.
However, the executive order could also allow federal agencies to investigate whether the companies' products are skewed to support themselves in an anti-competitive manner.
If signed, the order could indicate a significant clash between the Trump administration and the US tech giants, which have risen largely free of regulatory interference since the dot-com crash in the late 1990s.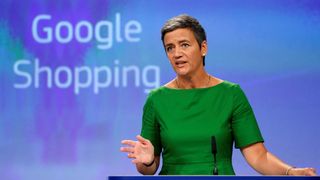 Historically, the US has taken a back seat to the EU when it comes to investigating the web giants on competition grounds, with the Competition Commissioner recently fining Google €4.34bn (£3.8bn) for abusing its control of the Android operating system.
"Because of their critical role in American society, it is essential that American citizens are protected from anticompetitive acts by dominant online platforms," the order states, according to Bloomberg.
More from United States
Female supporters back Brett Kavanaugh over sexual assault allegation

Trump's Middle East peace plan appears to be in deepening trouble

Babies among 31 people killed as storm Florence death toll rises in US

Man killed by shark in Massachusetts' first fatal attack for 80 years

Lehman Brothers 'was a victim' of the 2008 financial crash, says ex-boss Tom Russo

From the stage to the ballot box – US stars who got elected
The order notes that "consumer harm", a key measure in antitrust investigations, could be assessed "through the exercise of bias" – which is likely to raise concerns about Mr Trump attempting to influence political judgements.
The draft order states that any actions the investigators take should be "consistent with other laws" – apparently to reference concerns about conflict between the order and the First Amendment, which protects the freedom of political opinion.
Fake news enquiry targeted by 'sophisticated' campaign
By Rowland Manthorpe, technology correspondent
Members of the parliamentary enquiry into fake news have been targeted by an anonymous group which may have spent £250,000 spreading pro-Brexit messages on Facebook.
Damian Collins and Paul Farrelly were among the MPs whose constituents were targeted by the campaign to "chuck Chequers", which is estimated to have reached between 10 and 11 million people on Facebook.
The campaign was run by a site calling itself "Mainstream Network", an apparently legitimate news website, running pro-Brexit articles on business and politics.
Its Facebook adverts urged voters to email their MP asking them to "chuck Chequers". Once the user clicked on the ad, it generated a pre-addressed email to the MP.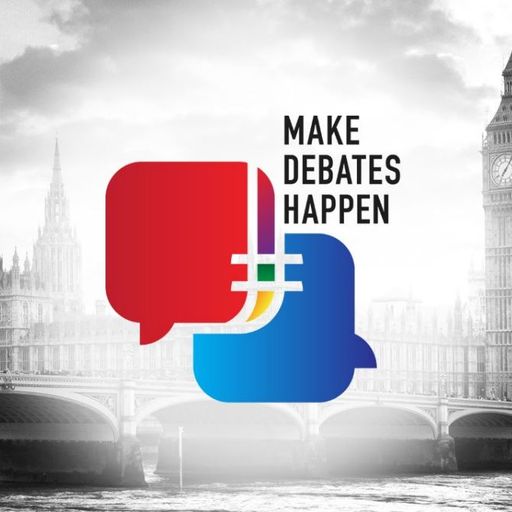 Sign to force leaders to debate on TV
More than 40,000 people have signed our petition – have you?
Mainstream Network has no named organisation, UK address, group or individuals connected with it, and this information cannot be found.
Mr Collins chairs the digital, culture, media and sport (DCMS) committee, which released details of the campaign.
He said: "Here we have an example of a clearly sophisticated organisation spending lots of money on a political campaign, and we have absolutely no idea who is behind it.
Mike Harris, chief executive of 89up, the digital agency which passed details of the campaign to the DCMS committee, said: "We looked at the WordPress code, we looked at the digital fingerprint.
"They have done a very very thorough job of hiding."
Facebook will have the names attached to the credit cards used to pay for adverts. The social media firm confirmed that it would respond to requests from law enforcement agencies or the Electoral Commission.
In addition to campaigns, Mainstream Network also promoted its own content. Its 20 most popular articles have had more than 140,000 social media engagements, with the vast majority coming on Facebook. Given its lack of natural appeal, this suggests it has spent significant money to promote its news items.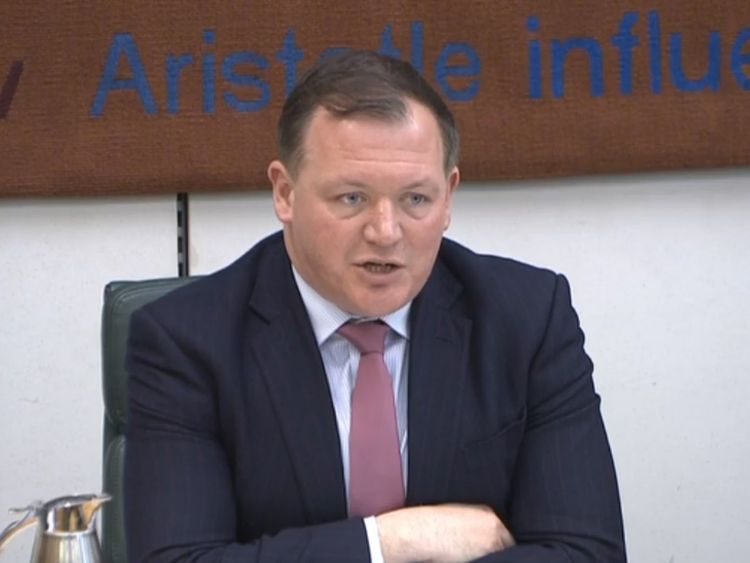 Since Mainstream Network first appeared on 15 February, 89up estimates that it could have spent as much as £257,000 on Facebook ads – a rough guess based on a cost of 75p per Facebook share.
By contrast, UKIP has declared just £114,000 since the beginning of 2018.
On Tuesday, Facebook announced new requirements obliging political advertisers to confirm their identity and location, and to disclose who is paying for ads. These will come into force from 7 November.
"We know we can't prevent election interference alone and offering more ad transparency allows journalists, researchers and other interested parties to raise important questions," the firm said in a statement.
Mr Harris said that as soon as Facebook's new requirements were announced, Mainstream Network took down its 70 ads on Facebook.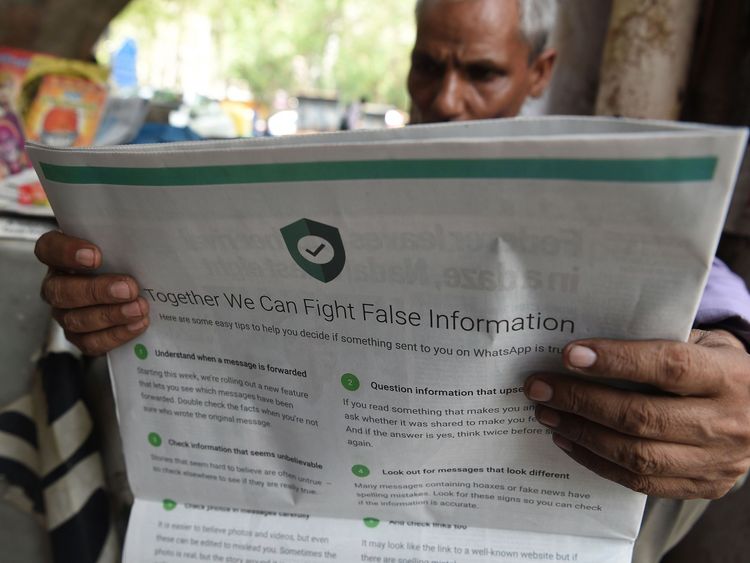 Other MPs targeted by the campaign included Labour's Gloria de Piero and the Conservatives' Rebecca Pow, Alex Burghardt and Bob Neill, all of whom voted to remain in the European Union. However, Mr Harris believes the campaign was potentially far more widespread.
"This is part of a sophisticated advertising campaign, with pages setup to target users in every key constituency in the UK, with bespoke localised messaging; encouraging users to lobby their respective MPs," 89up said in its submission to the committee.
Rob Leathern, director of product management at Facebook, said: "On 7 November, all advertisers will have new requirements before they can place political ads in the UK, including Mainstream Network.
"These advertisers will need to confirm their identity and location through an authorisations process and accurately represent the organisation or person paying for the ad in a disclaimer.
More from Facebook
Nick Clegg will not be silenced on Brexit despite new Facebook role

Facebook: Hackers accessed names and contact details of nearly 30 million users

Facebook's UK tax bill has tripled to £15.7m after bumper year

Facebook denies claim that Instagram is 'open market' for drug dealers

Facebook needs more people to tackle hate speech

Facebook to hire human rights director following Rohingya abuses
"These steps must happen or the advertiser will be prevented from running ads related to politics on Facebook.
"We know we can't prevent election interference alone and offering more ad transparency allows journalists, researchers and other interested parties to raise important questions."