Workers urge Amazon boss to restore share schemes
By Rowland Manthorpe, technology correspondent
Dozens of UK Amazon warehouse workers have sent emails directly to Jeff Bezos urging him to restore their employee share and incentive schemes, which they say have been cut in order to fund a promised pay rise.
Sky News has seen some of the emails, which mainly come from longer-term workers, who say they have been hit hard by the changes.
In one, a worker at a fulfilment centre in Dunfermline warns Mr Bezos that the move "may receive major backlash and some disappointed workers".
The email continues: "We take great pleasure in receiving our shares as that is what makes Amazon unique and for people that have children it is a delight to have that extra bonus."
In another, a worker who says they have worked for seven years in Amazon's fulfilment centre at Doncaster, tells Mr Bezos: "It's great looking forward to receiving our shares/share on a yearly basis… It pays for a well-earned holiday which I wouldn't be able to pay for without."
Another worker, who says they have worked for Amazon for nine years, voices anger, writing to Bezos: "You say you listened to us! But when did we get to vote on the change of pay?"
However, the dominant note among the 41 emails is disappointment.
As one worker puts it in their email: "I would hope you have the time to recognise that people are upset… We respect the values of the company. And do our best every day in hope of recognition."
Sky News has not revealed the names of the workers, some of whom say their public statements could create difficulties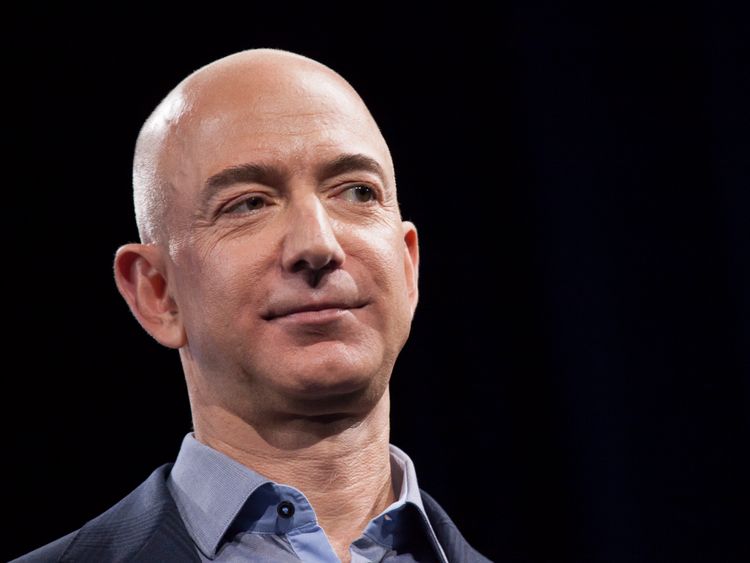 Amazon, which has faced heavy criticism over its treatment of its lowest-paid workers, announced on 2 October that it would increase its minimum hourly pay in the US and UK.
Minimum pay for permanent and temporary staff in the UK outside London was raised by £1.50 an hour to £9.50. In the capital it was raised by £2.20 to £10.50.
However, the GMB union accused the firm of subsidising the pay rise by cutting a share scheme for warehouse workers, which entitles them to one share – currently worth ($1,885) £1,435 – for every year they work at Amazon, with an additional share once every five years.
After two years, according to the GMB, workers can cash in the shares – known as restricted stock units, or RSUs – for free.
In a blogpost announcing the change, Amazon said that it was phasing out RSUs because "we've heard from our hourly fulfillment and customer service employees that they prefer the predictability and immediacy of cash".
The firm told Sky News: "The significant increase in hourly cash wages more than compensates for the phase out of RSUs.
"We can confirm that all hourly Operations and Customer Service employees will see an increase in their total compensation as a result of this announcement. In addition, the compensation will be more immediate and predictable."
The email campaign has been conducted through Organise, a website for workplace campaigns set up in 2017.
A petition launched on the site immediately after Amazon's announcement gathered around 1200 signatures, according to Organise.
The signatories then voted to send emails to Bezos, rather than taking the more confrontational step of delivering their petition to Amazon headquarters or passing it to the media.
"This issue affects a certain subset of loyal workers, who use a very different language and have very different feeling towards it than workers who are temporary," said Organise lead campaigner Usman Mohammed.
"Amazon workers keep telling us that no-one at Amazon asked them about removing the shares, it's why they voted to take their message directly to Jeff Bezos."
More from Science & Tech
Why Canary Wharf might soon become as quirky as Shoreditch

Uber drivers stage 24 hour strike over employee rights

Facebook faces backlash over £7.4m UK tax bill on sales of £1.3bn

French minister asks Google to blur all prison images after helicopter jailbreak

Judge approves treatment for 'mad cow-like' Creutzfeldt-Jakob disease

Police investigations being hindered by 'outdated' IT systems, officers warn
The Amazon CEO's email address is widely available, and Bezos is known to read even customer complaints, sometimes forwarding them to subordinates with a single question mark.
A manager receiving one of these notorious emails has to drop everything to respond as quickly as possible to the request – with no excuses accepted.
Fake news enquiry targeted by 'sophisticated' campaign
By Rowland Manthorpe, technology correspondent
Members of the parliamentary enquiry into fake news have been targeted by an anonymous group which may have spent £250,000 spreading pro-Brexit messages on Facebook.
Damian Collins and Paul Farrelly were among the MPs whose constituents were targeted by the campaign to "chuck Chequers", which is estimated to have reached between 10 and 11 million people on Facebook.
The campaign was run by a site calling itself "Mainstream Network", an apparently legitimate news website, running pro-Brexit articles on business and politics.
Its Facebook adverts urged voters to email their MP asking them to "chuck Chequers". Once the user clicked on the ad, it generated a pre-addressed email to the MP.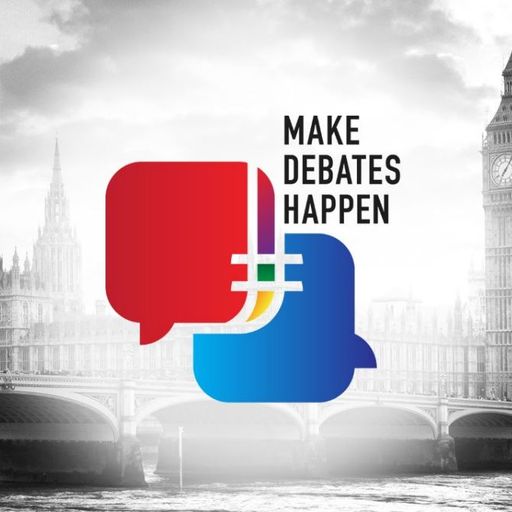 Sign to force leaders to debate on TV
More than 40,000 people have signed our petition – have you?
Mainstream Network has no named organisation, UK address, group or individuals connected with it, and this information cannot be found.
Mr Collins chairs the digital, culture, media and sport (DCMS) committee, which released details of the campaign.
He said: "Here we have an example of a clearly sophisticated organisation spending lots of money on a political campaign, and we have absolutely no idea who is behind it.
Mike Harris, chief executive of 89up, the digital agency which passed details of the campaign to the DCMS committee, said: "We looked at the WordPress code, we looked at the digital fingerprint.
"They have done a very very thorough job of hiding."
Facebook will have the names attached to the credit cards used to pay for adverts. The social media firm confirmed that it would respond to requests from law enforcement agencies or the Electoral Commission.
In addition to campaigns, Mainstream Network also promoted its own content. Its 20 most popular articles have had more than 140,000 social media engagements, with the vast majority coming on Facebook. Given its lack of natural appeal, this suggests it has spent significant money to promote its news items.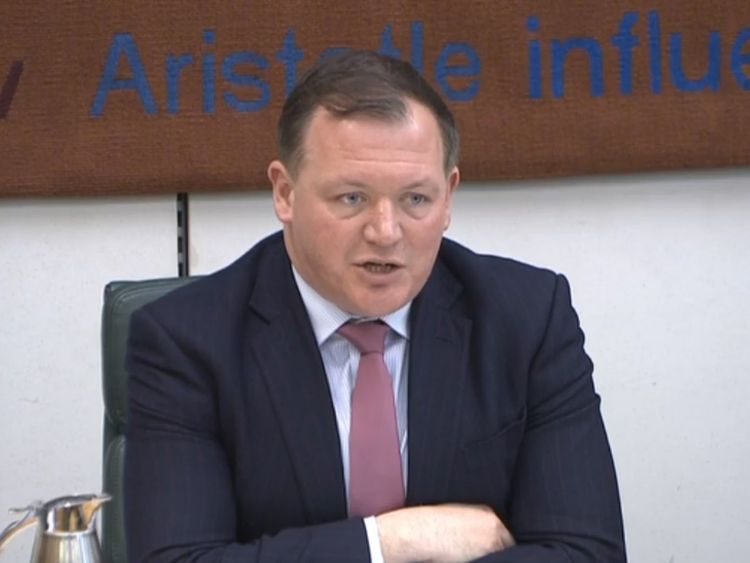 Since Mainstream Network first appeared on 15 February, 89up estimates that it could have spent as much as £257,000 on Facebook ads – a rough guess based on a cost of 75p per Facebook share.
By contrast, UKIP has declared just £114,000 since the beginning of 2018.
On Tuesday, Facebook announced new requirements obliging political advertisers to confirm their identity and location, and to disclose who is paying for ads. These will come into force from 7 November.
"We know we can't prevent election interference alone and offering more ad transparency allows journalists, researchers and other interested parties to raise important questions," the firm said in a statement.
Mr Harris said that as soon as Facebook's new requirements were announced, Mainstream Network took down its 70 ads on Facebook.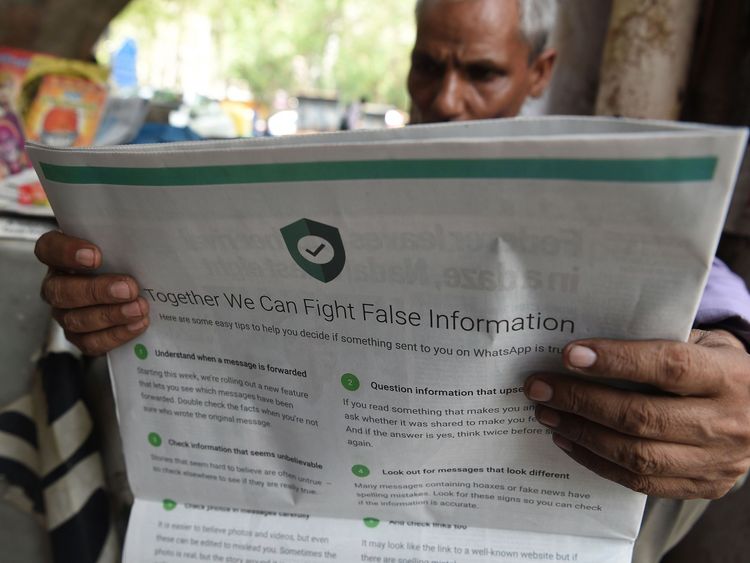 Other MPs targeted by the campaign included Labour's Gloria de Piero and the Conservatives' Rebecca Pow, Alex Burghardt and Bob Neill, all of whom voted to remain in the European Union. However, Mr Harris believes the campaign was potentially far more widespread.
"This is part of a sophisticated advertising campaign, with pages setup to target users in every key constituency in the UK, with bespoke localised messaging; encouraging users to lobby their respective MPs," 89up said in its submission to the committee.
Rob Leathern, director of product management at Facebook, said: "On 7 November, all advertisers will have new requirements before they can place political ads in the UK, including Mainstream Network.
"These advertisers will need to confirm their identity and location through an authorisations process and accurately represent the organisation or person paying for the ad in a disclaimer.
More from Facebook
Nick Clegg will not be silenced on Brexit despite new Facebook role

Facebook: Hackers accessed names and contact details of nearly 30 million users

Facebook's UK tax bill has tripled to £15.7m after bumper year

Facebook denies claim that Instagram is 'open market' for drug dealers

Facebook needs more people to tackle hate speech

Facebook to hire human rights director following Rohingya abuses
"These steps must happen or the advertiser will be prevented from running ads related to politics on Facebook.
"We know we can't prevent election interference alone and offering more ad transparency allows journalists, researchers and other interested parties to raise important questions."